Join the Yarnover Truck at Stitches West in Santa Clara for all sorts of yarn filled fun! Our booth always has lots of beautiful yarns and this year will be more of the same!
We will have an Indie Dyer Trunk Show with Yarn Love Yarn. Katie will be bringing along 8 of her bases, plus the launch of the Yarnover Truck's newest Exclusive Color from Yarn Love Yarn. We'll have New Knitting and Crochet Patterns, Meet & Greets with Dyers and Designers plus lots of pretty and squishy yarn! Watch our blog for more details!
Get details on the show, sign up for classes, and check out the full vendor list on the Stitches West website! This is one of our favorite shows of the year!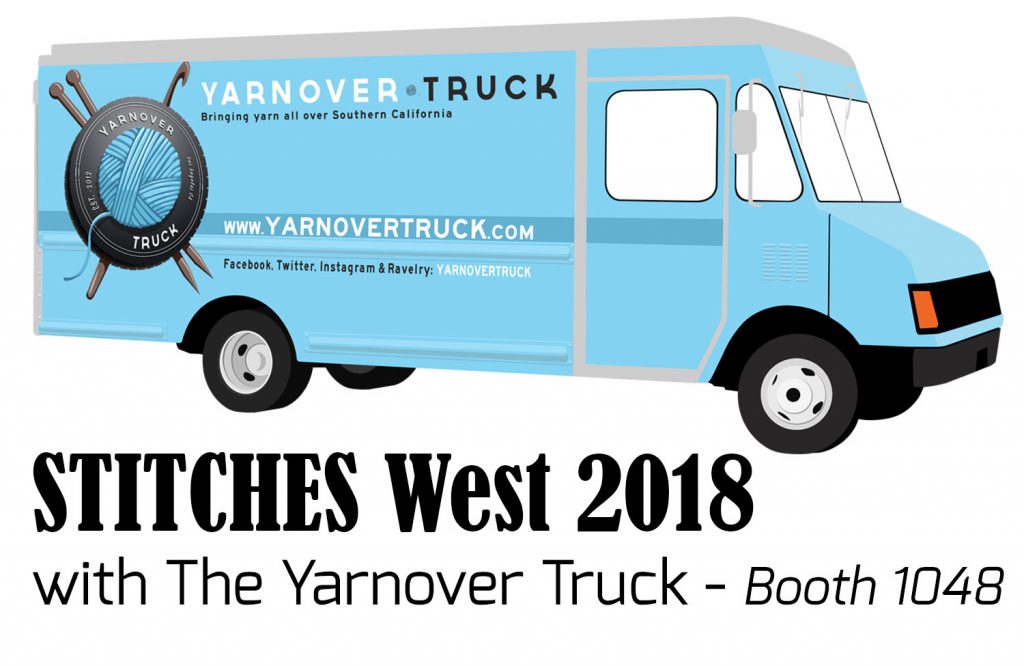 Santa Clara Convention Center
5101 Great American Parkway
Santa Clara, CA 95054
Dates & Times:
Thursday, February 22nd: 5pm – 8pm (Registered Attendees Only)
Friday & Saturday, February 23rd & 24th: 10am – 6pm
Sunday, February 25th: 10am – 4pm