This year we have special things planned for all three of the upcoming shopping holidays – Black Friday, Small Business Saturday & Cyber Monday! We hope you will join us for lots of fun and some great deals!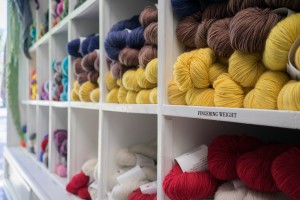 Black Friday
The Yarnover Truck will be partnering with Geeky Teas in Burbank on November 27th – Black Friday!   We will be open from 12p to 4p and we are running a progressive sale with discounts changing every hour that we are open. Here is how the discounts will progress:
12p – 1om 40% off all yarn
1pm – 2pm 30% off all yarn
2pm – 3pm 20% off all yarn
3pm – 4pm 10% off all yarn
Plus we are offering a great door buster too ALL who come and shop with us on Black Friday. Our newest project bags, which are made in the USA and feature our full color logo, will be 75% off – each bag will be ONLY $3!! Be sure to come early to get the best deals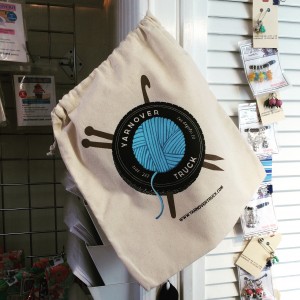 Small Business Saturday
Saturday, November 28th is Small Business Saturday where everyone is encouraged to shop local! We are excited to be back at Yarn Del Sol in Mission Viejo for this day, along with our friends from Slipped Stitch Studios. Our hours will match the store's regular hours and be open from 10a – 5pm.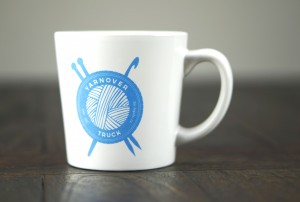 We hope everyone will shop small on Small Business Saturday and support your favorite local business – you will have the chance to support THREE if you come out and join us!!   We do appreciate all of your support on this special day and as well as, everyday! As a way of saying "Thank You" for all the support you have shown us, we will be giving away gift certificates to everyone who makes a purchase, that day. Plus, we will have lots of Little Debbie Swiss Rolls and other treats to hand out all day! It will be a super fun day and really hope you will come out and join us!
Cyber Monday
We have been working hard for the past several months to get more and more of our wonderful hand-dyed yarns photographed and listed in our online shop. We know we can't get to all the places all the time, so our online shop is always open and available to you for your shopping needs.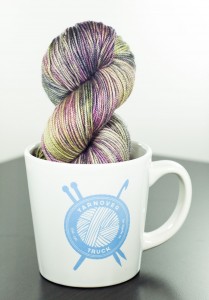 For Cyber Monday we are offering FREE SHIPPING on all orders (Sorry US Only) placed with us on Monday, November 30th. And we promise to get all of the orders shipped out to within 48 hours! There is no special promo code to use so placing your order will be super easy. Just go to shop.yarnovertruck.com and make a purchase anytime on Monday, November 30th and your order will ship for FREE!