As April begins we are excited to announce that we will have the yarns from In The Deep Hue Sea on the truck for the entire month – starting with the Los Angeles Yarn Crawl. We have four beautiful bases in 10 divine colors for you to touch, feel and see when you visit the truck in April.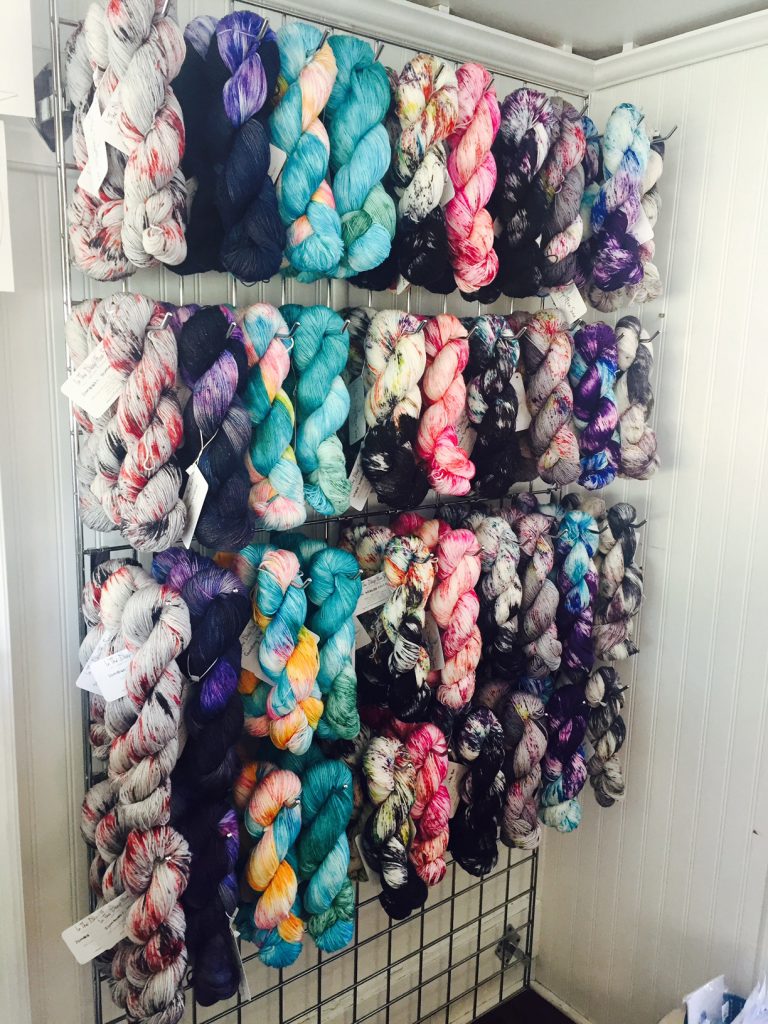 In The Deep Hue Sea is the creative genius of Erica Roberts. She used to live in Southern California but recently moved up the Pacific Northwest with her family. Erica has been dying yarn for 9 years, since the birth of her eldest son. After trying to hunt down pretty variegated yarn at the local stores, and ending up empty handed she decided to give dyeing a go and look at what she has created!!!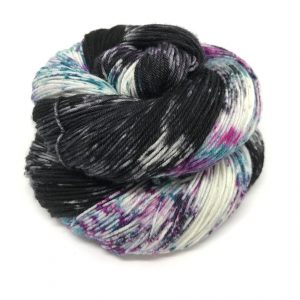 Twinkle Twinkle Little Bat = Colorway
She stated small, dyeing in the evenings and weekends while working full time. She slowly built her business and brand and is now dyeing full time. Just like us, she is so appreciative of all the customers who support small business! Remember when you make a purchase from the Yarnover Truck you are supporting multiple small businesses!
Erica takes inspiration for her colors from all over. She was a music major in college so a lot of her colorway names come from song lyrics and titles. When she dyes she ALWAYS has music on!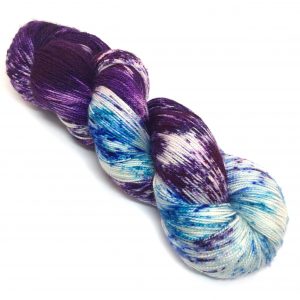 Turn The Radio On = Colorway
Erica is focusing more on her online store, doing themed colorway lines and the like. Within the next couple of years she plans to participate in more of the larger fiber shows so she can meet and chat with customers as they see her beautiful yarns. She also started the Indie Dyer Collective, a group of dyers dedicated to working together, having fun, and dyeing yarn of the highest quality. We have worked with many members of this collective and are excited to show off the wonderful work of In The Deep Hue Sea.

We have teased you with the colors so here are the yarn details of the four bases we have. First is Caribbean a great sock yarn fingering weight giving you 463 yards of 75% superwash merino and 25% nylon. Bali is a fingering weight with sparkles – 438 yards in a blend of 75% superwash mernio 20% nylon and 5% stellina. Next comes Bay of Bengal, a merino/silk blend with 400 yards of 80% superwash merino and 20% silk. Finally is Coral DK – 231 yarns of 75% superwash merino, 20% nylon ad 5% stellina. We are super excited about a DK with sparkles!
These beautiful yarns will be available on the truck at all our April stops. Check HERE for our full calendar of events and we hope to see you back on the truck very soon!