We love the Little Debbie one skein shawl by Michelle Miller the Fickle Knitter so much! It is a lovely little shawlette done up in 1 skein of Baah Yarns La Jolla in our exclusive colorway – Keep On Truckin'!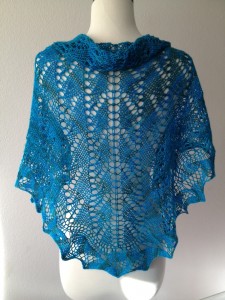 And now she has a big sister – The Big Debbie Shawl!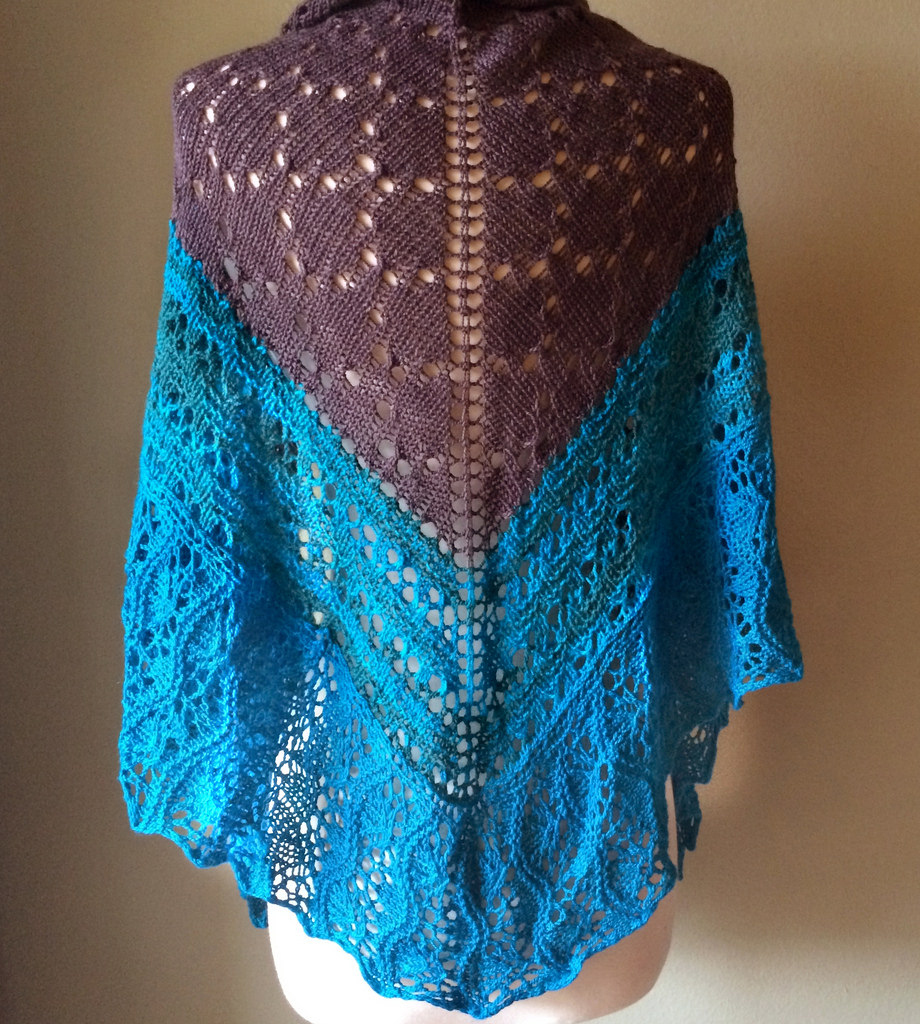 Big Debbie is also designed by the Fickle Knitter and  is done in 3 beautiful skeins of Baah La Jolla – Keep on Truckin', Obsidian, and Mystique.  This pattern will be available for the FIRST time at Stitches West! We will be doing kits with 3 skeins of yarn and the pattern for $95… but on Thursday night ONLY the kit will be $87!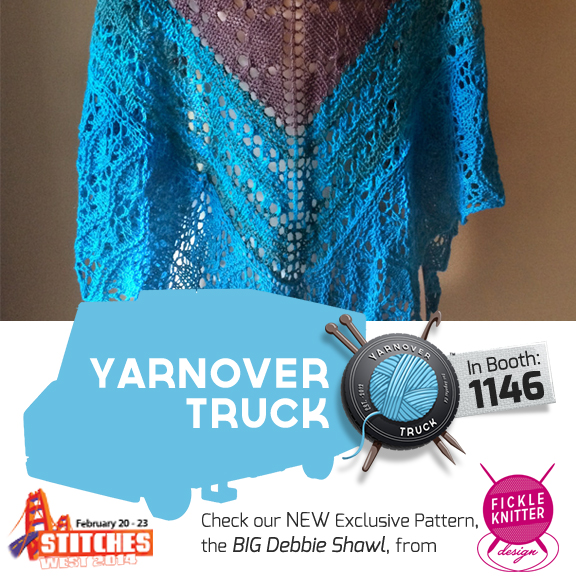 Make sure you stop by to see us at Stitches West – we will be the big blue truck on the show floor!