A little late with the Patterns We Love wrap up from last week! Whoops!
Last week we were loving all things stripey after looking at lots of color combos with our new Exclusive Color "Fun & Games"
Crochet Patterns We Love:
Stephanie's Wrap – Great stripes with beautiful construction!
Stellar Stripes Shawl (crochet) – Love the shape of this shawl!
Meg's Wrap – The Construction on this is very fun!
Knit Patterns We Love:
Trick or Treat – Love this shawl and the great lines!
Drachenfels – Such a fun combo of stripes!
Edison – Love this simple shawl! I cast it on in OctoBaa in Fun & Games, Sargasm & Buffy Staked Edward – loving the colors together!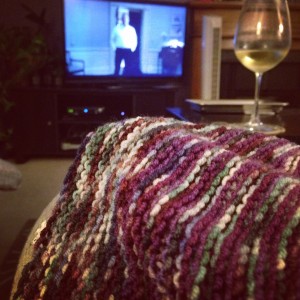 What color combos would you want to use for one of these shawls?