We are excited to announce our new rewards program – The Yarnover Truck Road Crew. We hope you will join in and start earning rewards on all purchases from the Truck!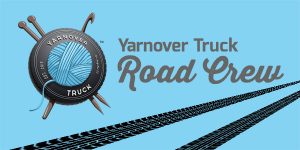 To join, simply click on the image above and give us your name and email address.
Next come to the truck and start making purchases. You will start earning rewards points on each and every purchase made on the truck or in our online store, including yarn club shipments. You will receive 1 point for every $1 spent.
We have three different reward levels in the Road Crew. The more points you earn, the greater your potential for rewards.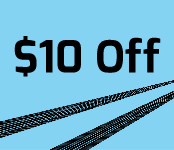 The first reward comes once you have Spent $200 with us and have earned 200 points. You will receive $10 off your next purchase.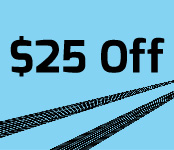 The next reward comes when you have spent $350 with us and have earned 350 points – you will receive $25 off your next purchase.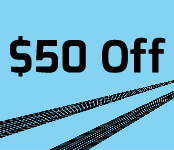 The highest reward comes when you spent $500 with us and have earned 500 – you will receive $50 off your next purchase.
The Yarnover Truck keeps track of your points, you don't need to carry a membership card or remember a number, and your points never expire! Once you have earned an early reward, you have the option of redeeming your points for the reward or save them to get up to one of the higher reward levels.
You can redeem as many points as you have on any purchase, it is up to you!
Please note the following conditions for Road Crew Rewards:
Points are given on your purchases after discounts are taken and before taxes or shipping is added.
Points will be subtracted from your account on any returns
Points for gift certificates are added to your account when the certificate is purchased, not when redeemed
Points are not transferable and cannot be redeemed for cash or prior purchases
For questions about Road Crew Rewards please call us at 818-394-0551 or email us at info@yarnovertruck.com
We hope you join the Yarnover Truck Road Crew today!