Kits are a wonderful gift idea.  The yarn and pattern are already paired for you which is great for those who are not familiar with knitting.   We have some beautiful new kits from Blue Sky Alpacas which feature their Royal Petite 100% alpaca yarn.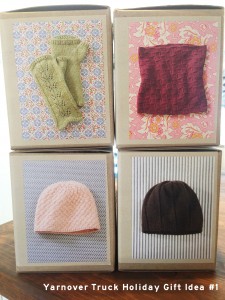 Each kit comes with a pattern and two balls of this incredibly soft yarn in sport weight that knits up like cashmere.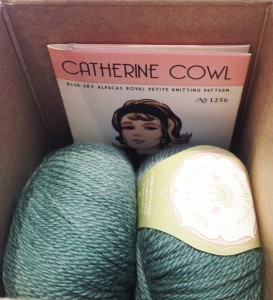 We have four patterns to choose from and each is available in 2 different colors.  For Men we have the Buckingham Hat in Antique Black and Pewter, a lovely soft grey.   For the ladies we have three different patterns.  First is the Catherine Cowl featured in Azure, a light blue and Vermillion, a beautiful rose color.   Next is the Westminster Hat in Petticoat a nice light pink and Primrose, a beautiful lavender shade.  And last but not least are the Countess Mitts and these come in Laurel, a soft green shade and Concord, a deep purple.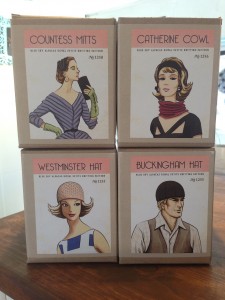 These stylish patterns and scrumptious yarns will make any knitter very happy.  Each kit includes the pattern and two balls of the yarn and costs $40.