Round 2 of Anthony Casalena's Killer Shawls has been released and we are back with more fun color options from the designer himself!  Tragedy and Comedy are the latest in the series and are just awesome! We love the sweeping lines and the sections of lace – so beautiful! You can get the patterns on Ravelry here.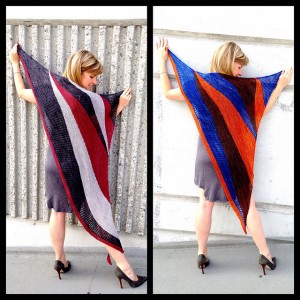 Anthony picked out colors from our yarns the last time he was on the truck for these shawl. Check them out:
For Tragedy Anthony picked Baah La Jolla in Obsidian, Grey Onyx, and Burmese Ruby. We love this color combo – nice and evil but very wearable!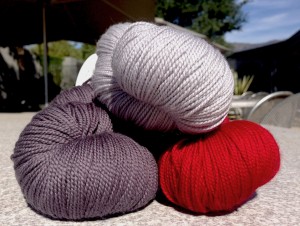 Then for Comedy it is all about Anzula's Squishy in Lenore, Petals, and Keola – these colors work so beautifully together!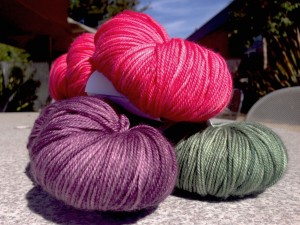 Since Anthony was last on the Truck we added a new base so Barbra decided to pick her favorite color combos out of the new Lorna's Laces Solemate!
For Tragedy she went with a nice dark earthy palate in Grand Street Ink, Black Watch, and Carol Green.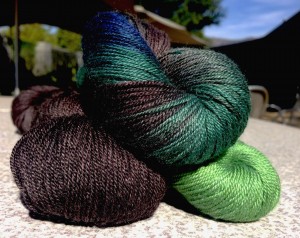 Then for Comdey she went nice and springy with Putty, Lilac, and Pond Blue.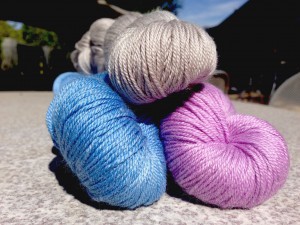 What colors would you choose for your Comedy or Tragedy shawl? Let us know in the comments!  Also make sure to check out our color picks for Good vs.  Evil!