Have you seen the latest shawl patterns from Anthony Casalena? We are in love with his Good vs. Evil shawls! Of course Bella Vista, which he designed for us will always be our favorite, but we love seeing the new work that Anthony is doing.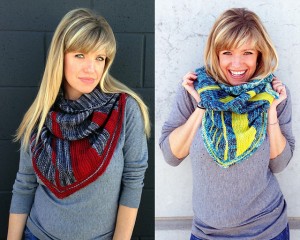 While hanging out on the Truck last weekend we had Anthony pick some color options for his Good vs. Evil shawls! These shawls are beautiful, strikingly graphic, and a great way to play with color combos. Both shawls are worked up in sport weight so we had him pick colors  in Indigodragonfly's Octobaa and Ewe Ewe's Ewe So Sporty.  Two awesome squishy sport weights, both with lovely stitch definition.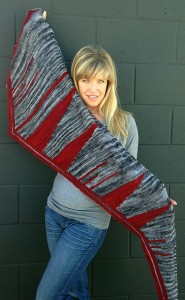 For EVIL Anthony chose "The exact Phrase I used was – Don't" a beautiful deep  red, then "And Buffy staked Edward. The end." a tonal blank and gray in the Octobaa.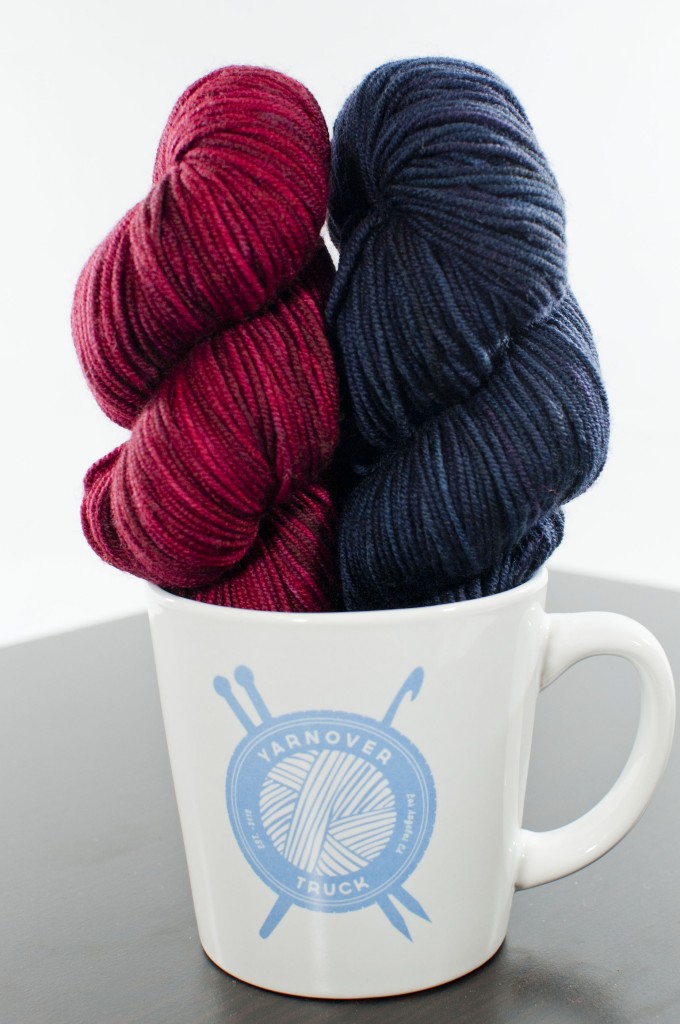 And in Ewe So Sporty he went with "Black Licorice" and "Red Poppy" both of these colors are super saturated and really pop against each other… the pictures don't do theme justice!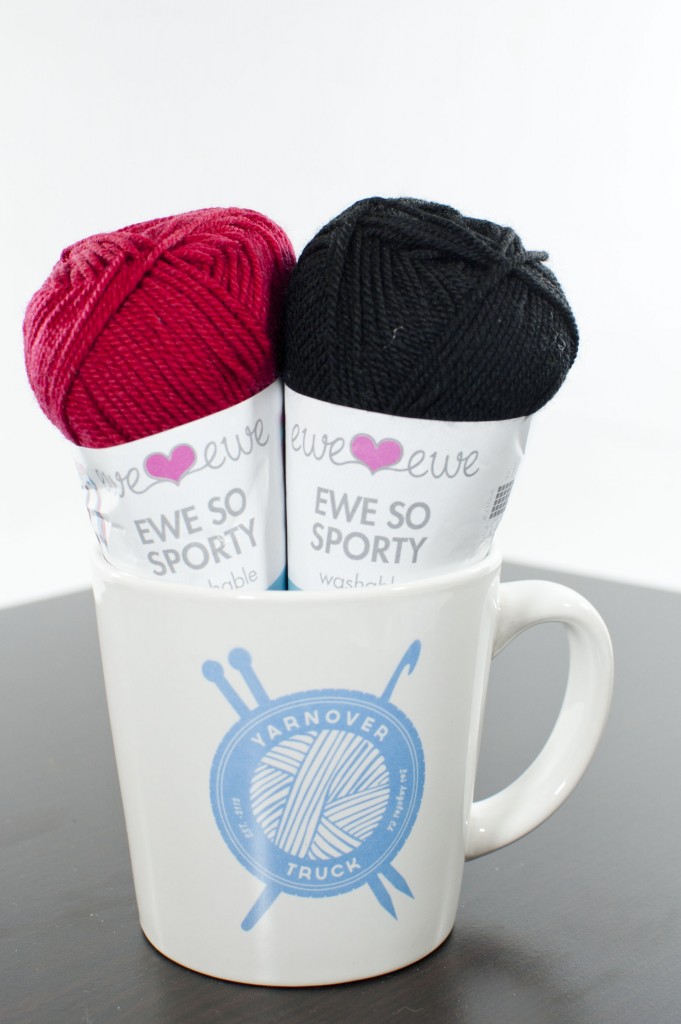 Love the dark colors against each other! Now on to GOOD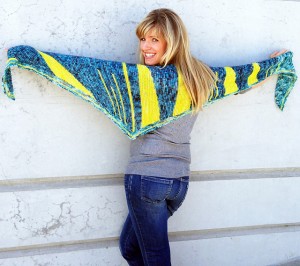 Anthony went bright and cheery with Ewe So Sport in "Lemon" and "Berry"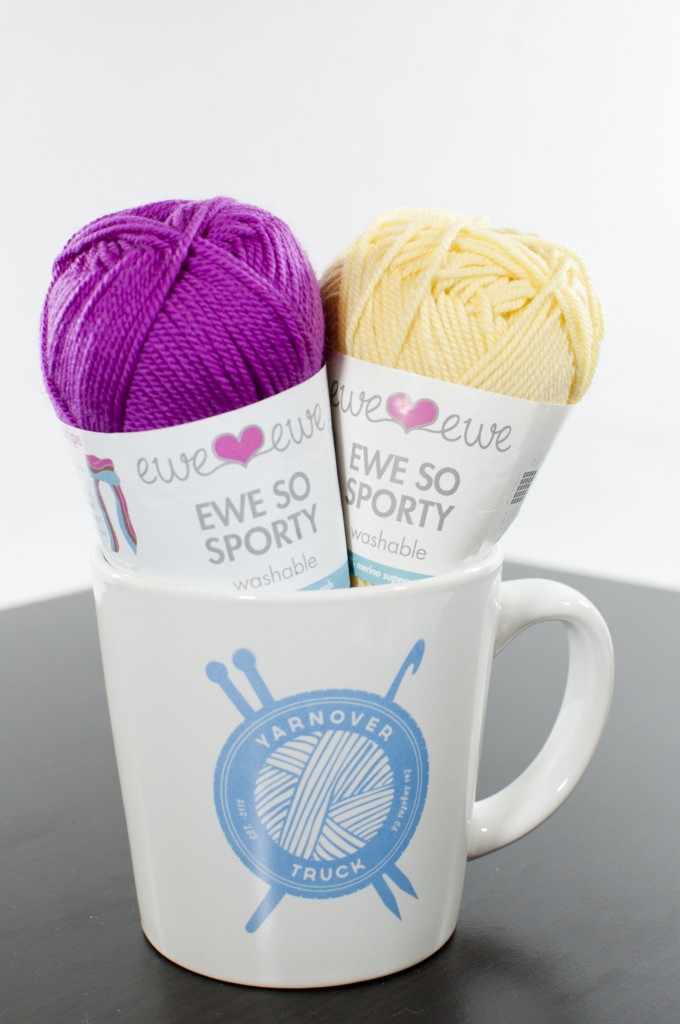 Then fresh and bright with "Where's the regenerate switch on this convertible" and tonal green and "Rock, Paper, Scissors, Lizard, Spock" a cool variegated in Octobaa!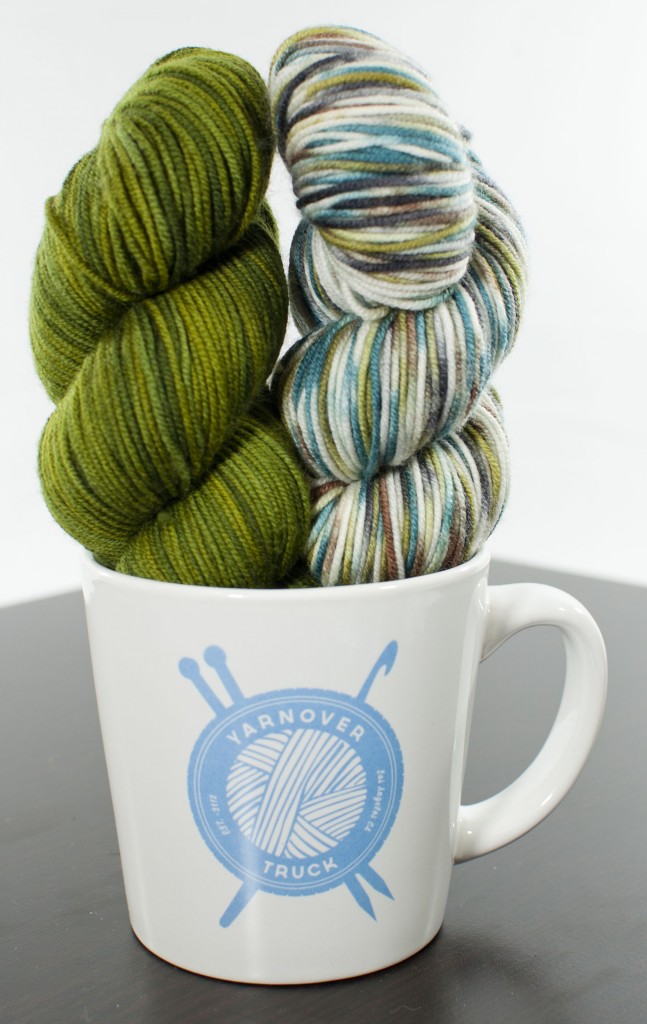 So which will you choose? Good or Evil?