Supporting local and indie businesses has always been important to us here at the Yarnover Truck. We love supporting people creating unique and beautiful products…. it makes us happy.  Starting in May we are launching our Indie Showcase Series with Blarney Yarns!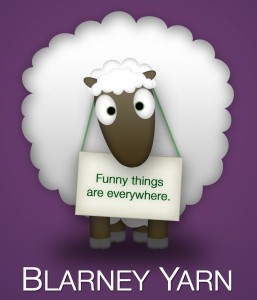 We fell in love with Blarney Yarns yummy colors and squishy skeins at the Renegade Craft Fair over a year ago. Her work is beautiful and truly inspired!  We will have her fingering weight Whirl on the Truck along with her light fingering weight Moxie.  To help introduce you to this amazing Indie Dyer, we asked the lovely Miryha to answer a few questions about herself and her work.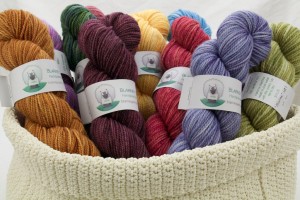 What inspired you to start dyeing yarn?
I have always been fascinated by color theory, and around the time when I learned to spin yarn I also began to experiment with dyeing fiber for spinning.  It wasn't long before I started to dye yarn when I couldn't find the right color for a project.  And things just took off from there.
Are you a knitter or crocheter? Or both?
I am both a knitter and a crocheter.  My mother and grandmother taught me to knit and crochet when I was about 5 years old.  At that young age crochet was much easier for me, but eventually I began to knit more and more.  These days, I am often working on both a knitted project and a crocheted project at any one time.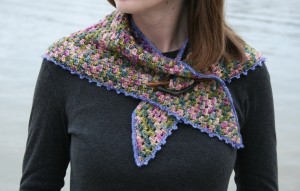 When did you start playing with yarn and how did you get started?
I became very serious about yarn in 2006 when I learned how to spin.  This was also the year that I started playing with dye, and I spent every spare moment of my time that year working with yarn and fiber in some way.  In 2007, I realized that I was dyeing more yarn that I could use in a lifetime.  That was when I started Blarney Yarn and launched my Etsy shop.
What inspires you in your work?
When I am developing new colorways I am particularly inspired by nature.  I love the colors of beaches, streams, mountains, lakes, forests, and flowers.  I often design my colorways with particular places that I have visited in mind.  When I am working on a new knitting or crochet pattern, I seek inspiration in modern and historic textile designs, as well as in architectural forms.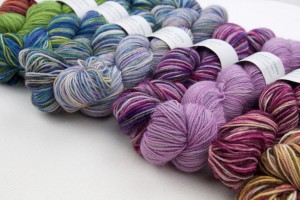 Describe a perfect day.
For me, the perfect day has the following ingredients in any order:  dyeing, spinning, knitting or crocheting, reading, and yoga.  Oh, and time for tea.
Where would you like to see Blarney Yarn go in the next few years?
Blarney Yarn is constantly evolving and things are changing all the time.  I like making new colorways and experimenting with new yarns and fiber, and I will certainly continue doing so in the years to come.  I have received many requests for a fiber and/or yarn club, and I am in the planning stages for that now.  My overall plan for Blarney Yarn is to continue to create yarns, fibers, and patterns that I love.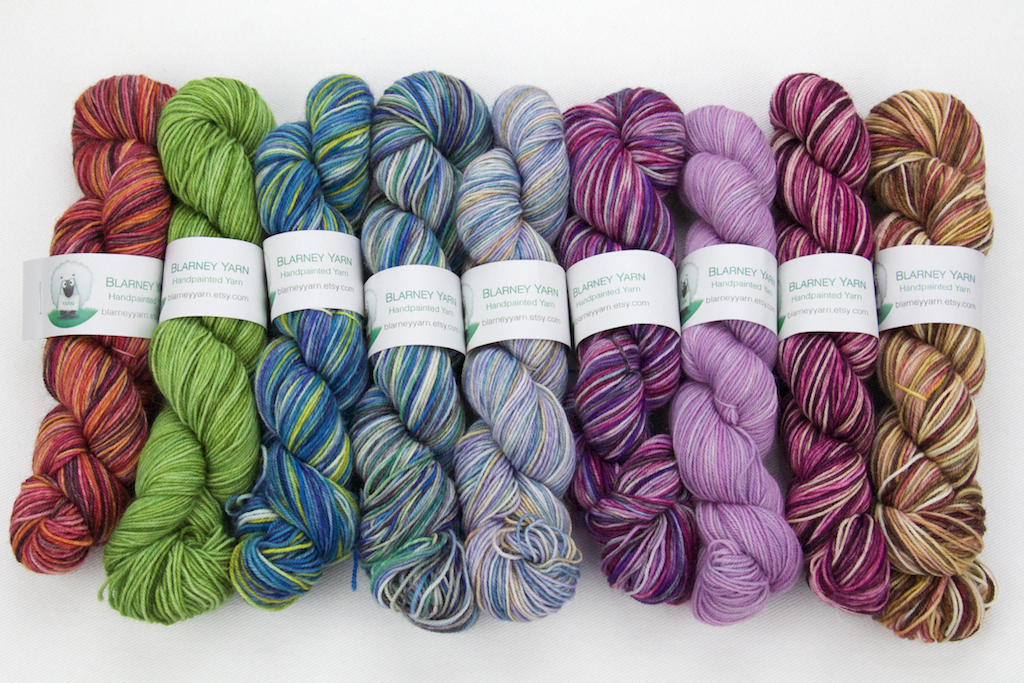 Stop by the Yarnover Truck in May to check out these beautiful yarns. They will only be with us for the month of May so don't miss out!