June is all about Minty Unicorn, our exclusive color from Anzula! All month long Minty is 20% off on the Truck and in our Online Store.  This is your time to get that sweater's worth of Minty you always wanted!  During the month of June we will be sharing lots of Minty info but to start we thought we should share how our lovely Minty Unicorn came to be.
Maridee and I have been big fans of Anzula's yarns for a long time and they were our very first yarn order when we opened the Truck!  We both knew we wanted to do something special and asked about the possibility of doing an exclusive color, thankfully the Anzula team was on board and excited!  To help decide on what color we should go with Maridee and I worked together on an inspiration board on Pinterest. We decided we wanted something that reminded us of the ocean, LA, and that was a relaxing color.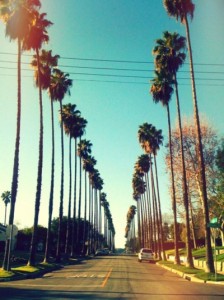 What we didn't know was Anzula already had a color in mind… thankfully our vision and theirs worked perfectly together.  I asked Sabrina, owner and creative mastermind of Anzula, about the Minty recently…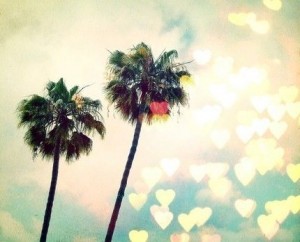 "Kim Burly, Chiva Loca and I used to have alternate names for a few of our colors, our favorite being Minty Unicorn. It was originally the silly name for County Green.  But I knew the color was never quite right for the name. On one of my adventures to the beach, we stopped in San Louis Obispos on the way home and in one of the shop windows was the perfect color, Minty Unicorn. I knew what I wanted it to be and that was the color. A short time later you and Maridee came to me and requested your special color. I immediately knew it had to be minty Unicorn. I spent a lot of time creating it and perfecting it. Not too much green, nor too much blue, just enough highs… and then I lost the recipe, that was a fun day. Thankfully I had gathered the team during those final moments of creating the recipe and we were able to recreate my steps and minty is now safeguarded. We should probably get a safe to put the recipe in."
We agree that the Minty recipe should be in a safe! It is such a beautiful color and we are so in love with it.  It is fresh, modern, but still a little vintage in it's mintyness… all around a beautiful color.  Minty Unicorn has been with us for over a year as our exclusive color, this fall Minty will be going out into the world no longer our baby.  But we have some new exclusive colors planned, don't you worry!
Why do you love Minty Unicorn? Let us know!   If you have done a project in Minty please let us know as well, we are going to be featuring some different projects worked up in this color and we would love to feature YOURS!