We are so excited to share our newest Yarnover Truck exclusive color from our friends at Indigodragonfly!! We have been teasing this for weeks but here it is now in all of it's purpley, greeny and creamy glory – "It's All Fun & Games Until Someone Sleeps With Someone Beneath Their Station" and we call it "Fun & Games" for short!!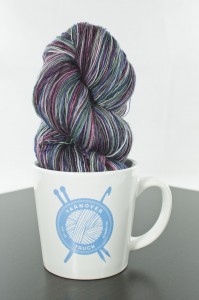 Single Lace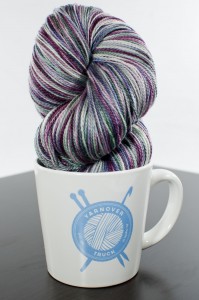 Mergoat Lace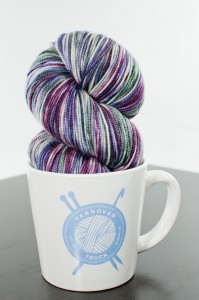 Merino Sock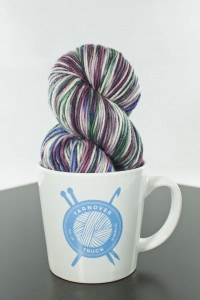 Octobaa
We worked with Kim & Ron from Indigodragonfly to create this color based on many of the beautiful gowns that are featured in one of our favorite shows "Downton Abbey." You know that Indigodragonfly loves to include TV and pop culture references in their color names and we just love this one! Here is the Pinterest board we put together to share with Kim. We think she did an amazing job in coming up with this color from the board.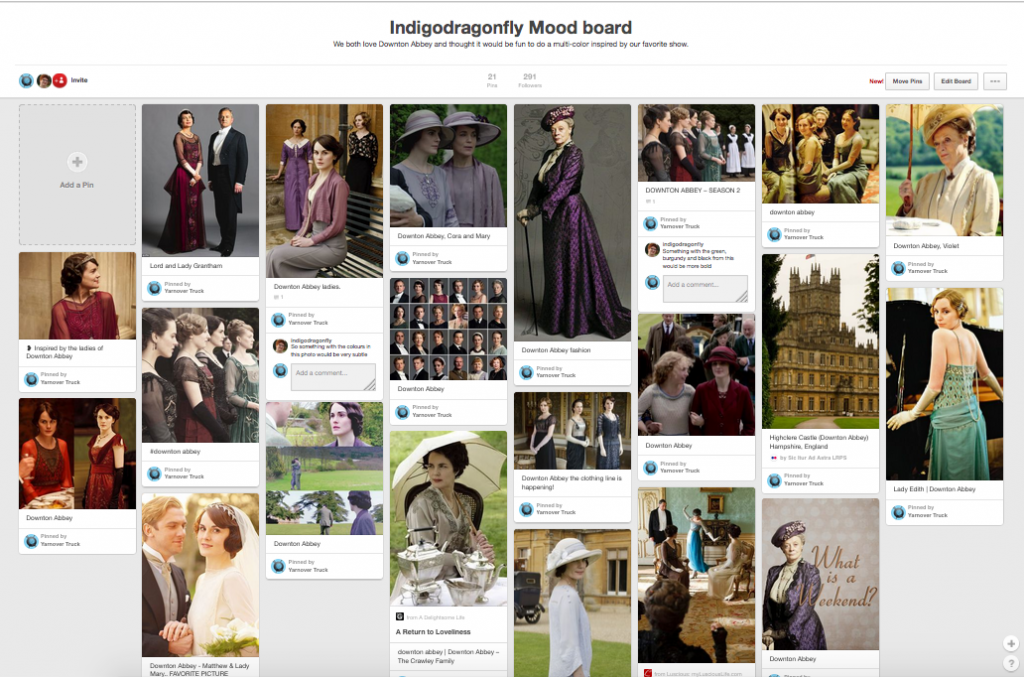 We asked Anthony Casalena to create a new shawl pattern using this beautiful yarn and as always, he has created another masterpiece! His newest design is called Baridee and features the Merino Sock in "Fun & Games". Anthony came up with the name for the shawl shawl by combining our names: Barbra + Maridee = Baridee. We just love this shawl for so many reasons!!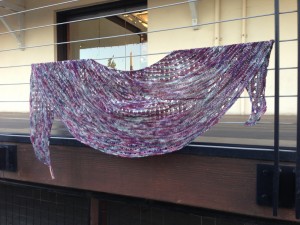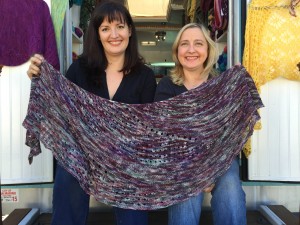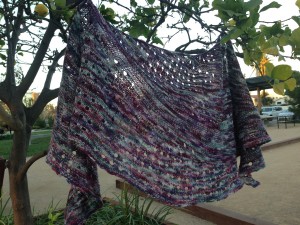 Plus both Barbra & Maridee have been working on different pieces to show-off this new color. We have teased some black & white pics but here are pieces in full color!   Barbra's piece is Stephen West's Pogona using "Fun & Games" in the Mergoat Lace.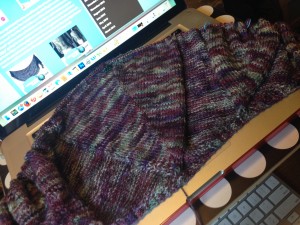 Maridee has used the Merino Sock to make the Auriele Shawl by Sara Kay Hartmann! This crochet shawl does a wonderful job of showing off the different color variations!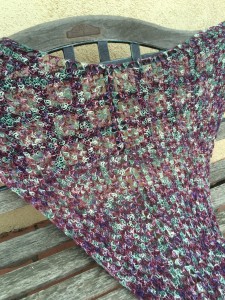 We also asked Kira of Kira K Designs to make something using the new color. She created this beautiful hat called "Spiral Slouch" featuring slipped stitch crochet. This hat is beautiful and reversible!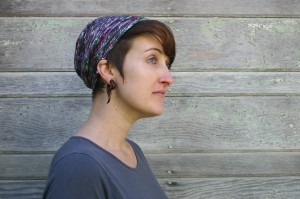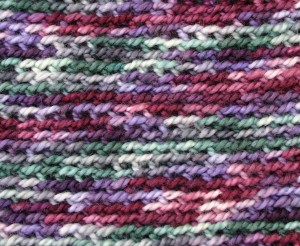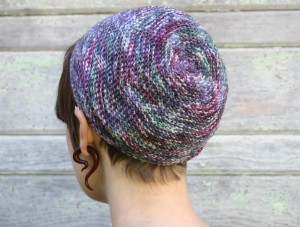 We also have several additional designers working to create new pieces that we will have in time for the LA Yarn Crawl. We will have new knit and crochet designs to share very soon!
"Fun & Games" in launching on the truck beginning Thursday at Stitches West, but since we know that not everyone is making the trek up to Santa Clara, we are releasing it today in our online store!!! Since we will be at Stitches West all weekend, all online orders will be shipped out staring on Tuesday, February 24th.
We are carrying "Fun & Games" in 4 different bases from Indigodragonfly; Merino Single Lace (lace), Mergoat Lace (light fingering), Merino Sock (fingering) and Octobaa (Sport). The Merino Sock is a new base for the truck and once we get back from Stitches West, we will have lots of this wonderful base in our other colors as well.
 We love all of our exclusives and are so happy to be sharing this newest one with you! Stop by the truck or visit our online store soon to grab some for yourself!