The Yarnover Truck is leaving Southern California! (Only for a little bit though, so SoCal friends don't worry too much.)  At Stitches West we announced our first California Road Trip to Northern and Central California!!!!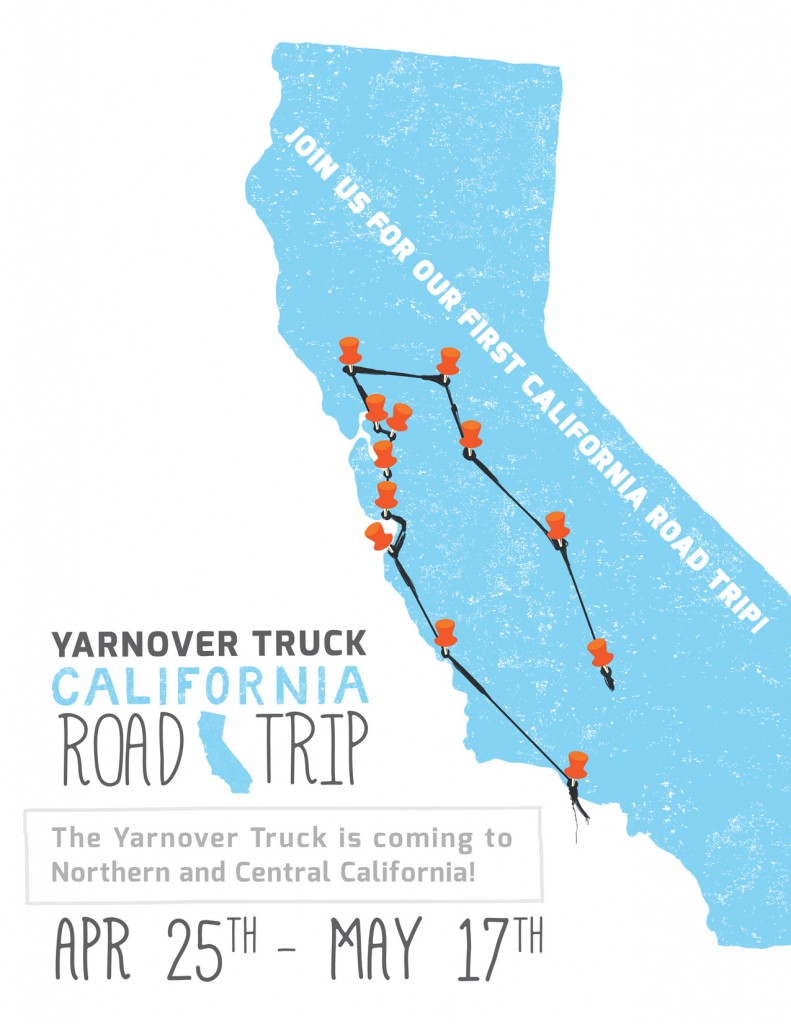 The Yarnover Truck will be leaving our lovely Southern California for 3 weeks on the road traveling around Northern and Central California.  There will be 12 stops across the state at 11 Yarn Stores and 1 Indie Dyer! We are very excited to partner with so many amazing stores!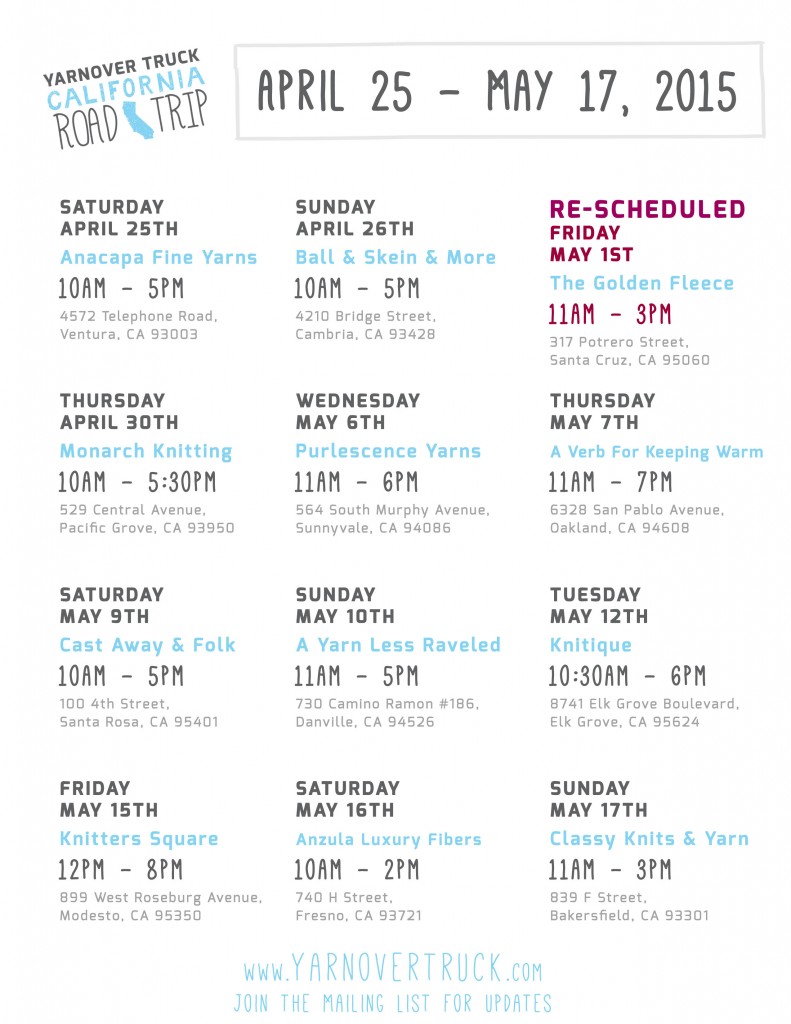 As we get closer to the event we will be sharing more info on each location.  If you want to get updates on the road trip we have a special email list set-up for just  Road Trip updates! Just check CA Road Trip at the bottom of our email sign-up form.
Which location will you join us at?