We just returned from a great weekend in Northern New York State. We were there to attend the New York Sheep & Wool Festival, fondly referred to as "Rhinebeck". This show is one of the largest annual gatherings of fiber-arts enthusiasts in the United States. The truck was closed so we could go and scope out some new indie dyers, make connections with many of favorite designers, explore the beautiful countryside of the Catskills area, eat lots of yummy foods, and see lots of super cute animals!
On Friday, after we got ourselves settled into our rental, we went exploring. We were headed to visit Harney & Sons Tea in Millerton, NY. On our trip we saw amazing landscapes. The trees were just starting to change and were just gorgeous.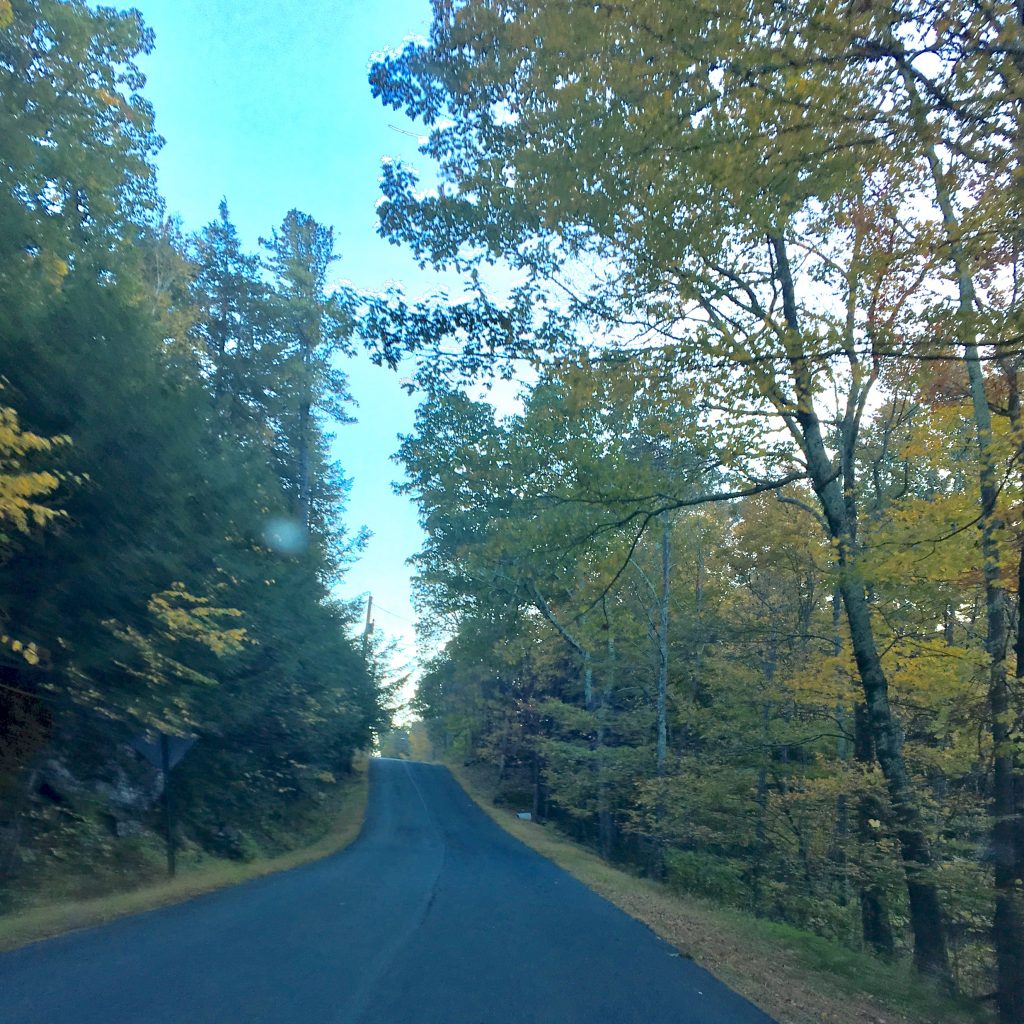 We also came across a super cute farm stand and bakery during our adventure. It smelled amazing when we walked inside and we had to get some apple strudel! It was delicious!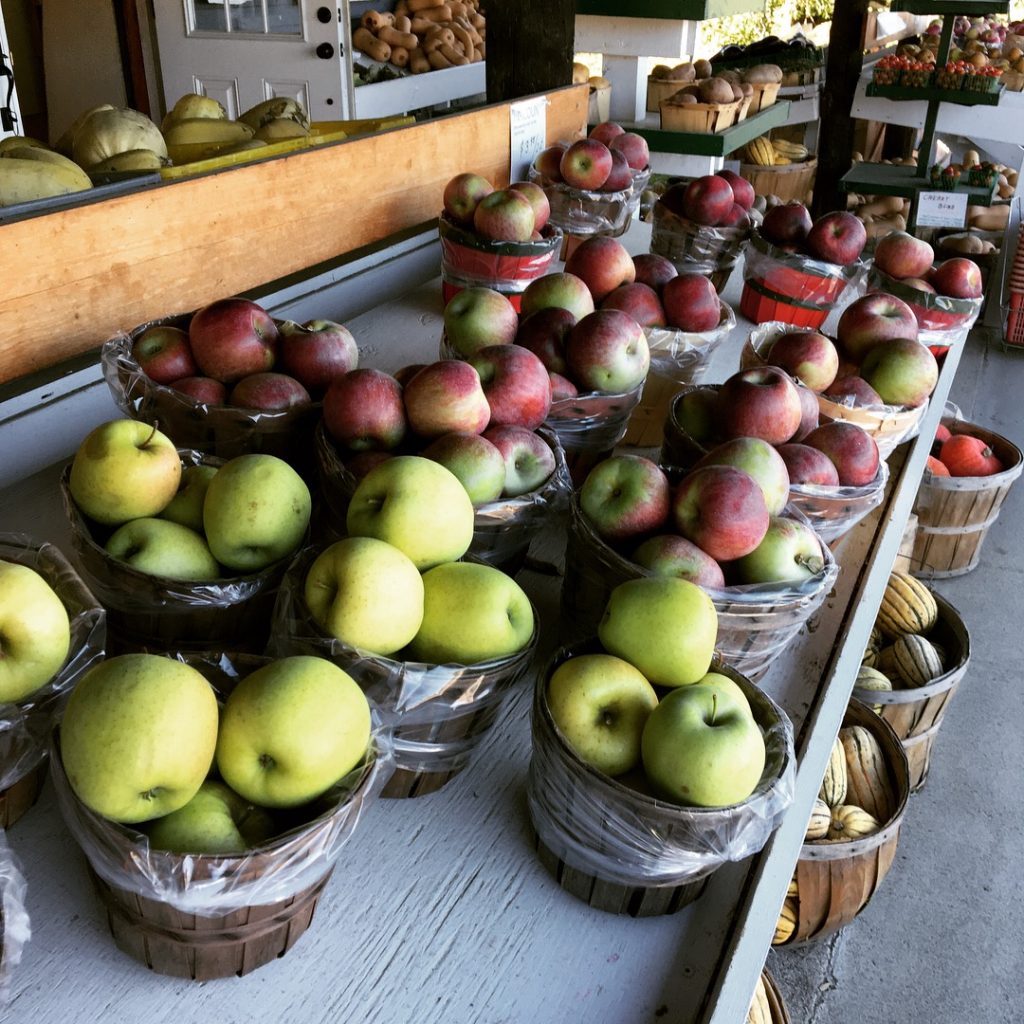 There was also a back-up on the bridge crossing the Hudson River back to our house. Photos of the beauty were a must, and maybe a bit dangerous to get!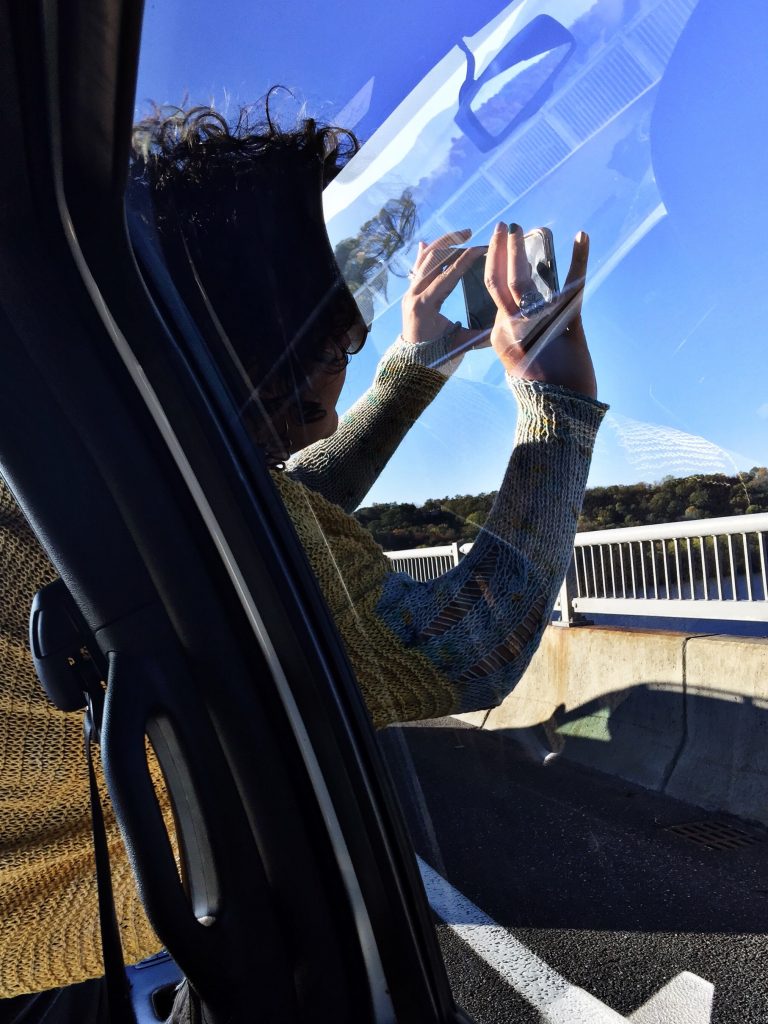 On Friday night we attended the Indie Untangled Trunk Show Show. This takes the night before the official Sheep & Wool Festival and included 29 different vendors of yarns, fibers and patterns. It was packed with people and was definitely a predictor to what the rest of the weekend would be like.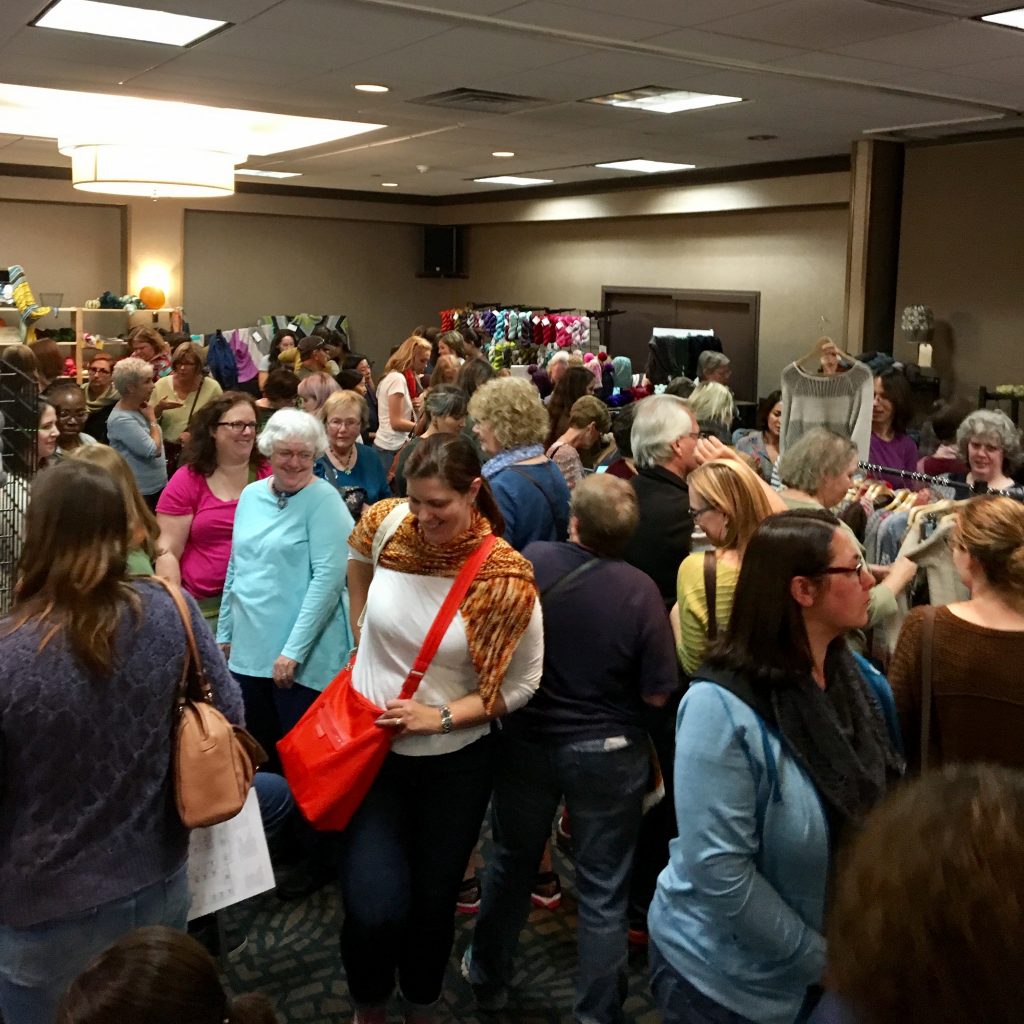 We met a couple new indie dyers to us who had some very interesting bases and beautiful yarns in their booths. We're reaching out to try and get their work on the truck during 2018.
The Festival was Saturday and Sunday and the weather was unseasonably warm for the third week of October. To say that there were a lot of people there on Saturday would be a mild understatement!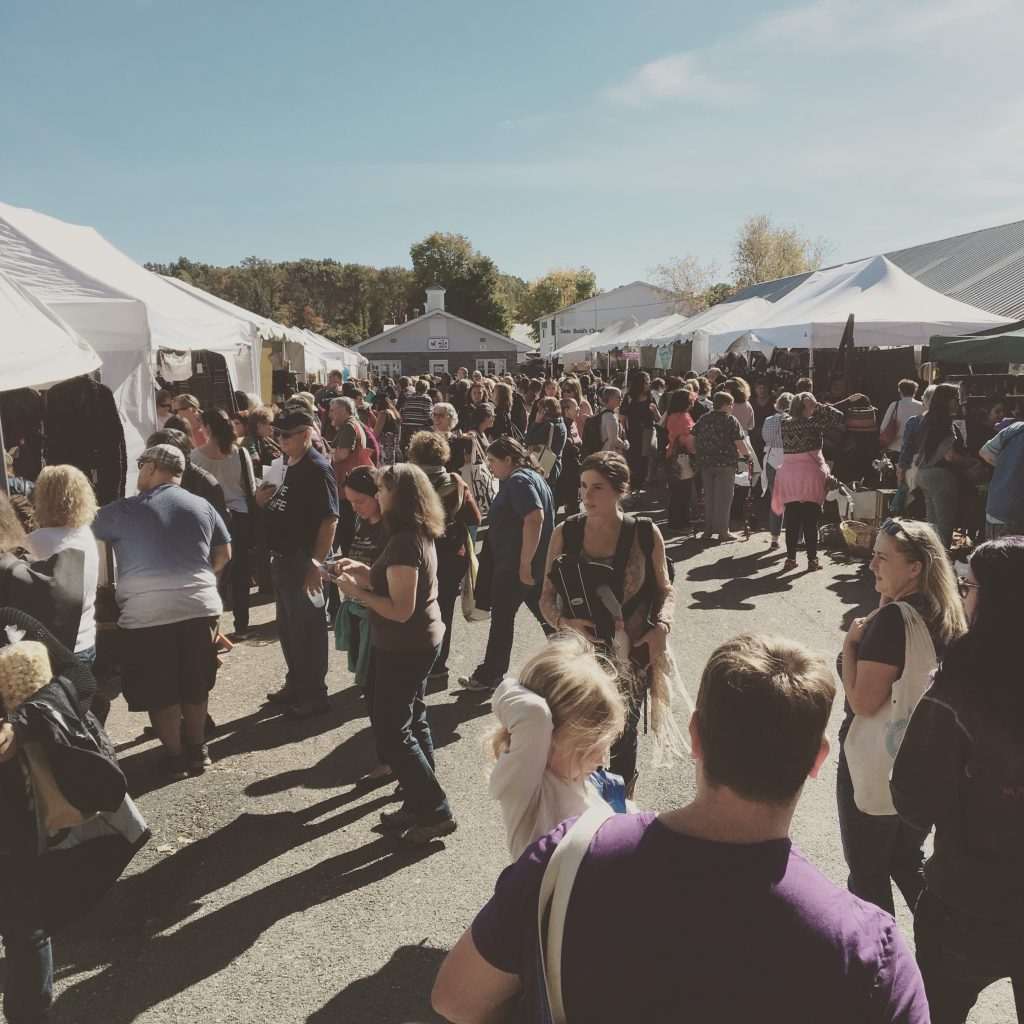 Every booth and building was packed and there were lines for everything. There are foods at the festival that are not to be missed – including Apple Cider Donuts and fresh Apple Cider! The line to get these delicacies was a bit long and didn't move quickly, but was totally worth it.
We spent over an hour waiting our turn and when this happens, you start chatting with others in line with you. We met a lovely knitter from Minnesota who had also recently been on a Knitting Cruise to Hawaii that sounded amazing. Might need to look into something like this for the future!
The highlight of Saturday was introducing our friend Afifa (knitwear designer extraordinaire) to our favorite industry writer and pal Clara Parkes! Clara was sold out of her newest book, A Stash of One's Own, so Afifa had her autograph her arm instead. This might become her newest tattoo!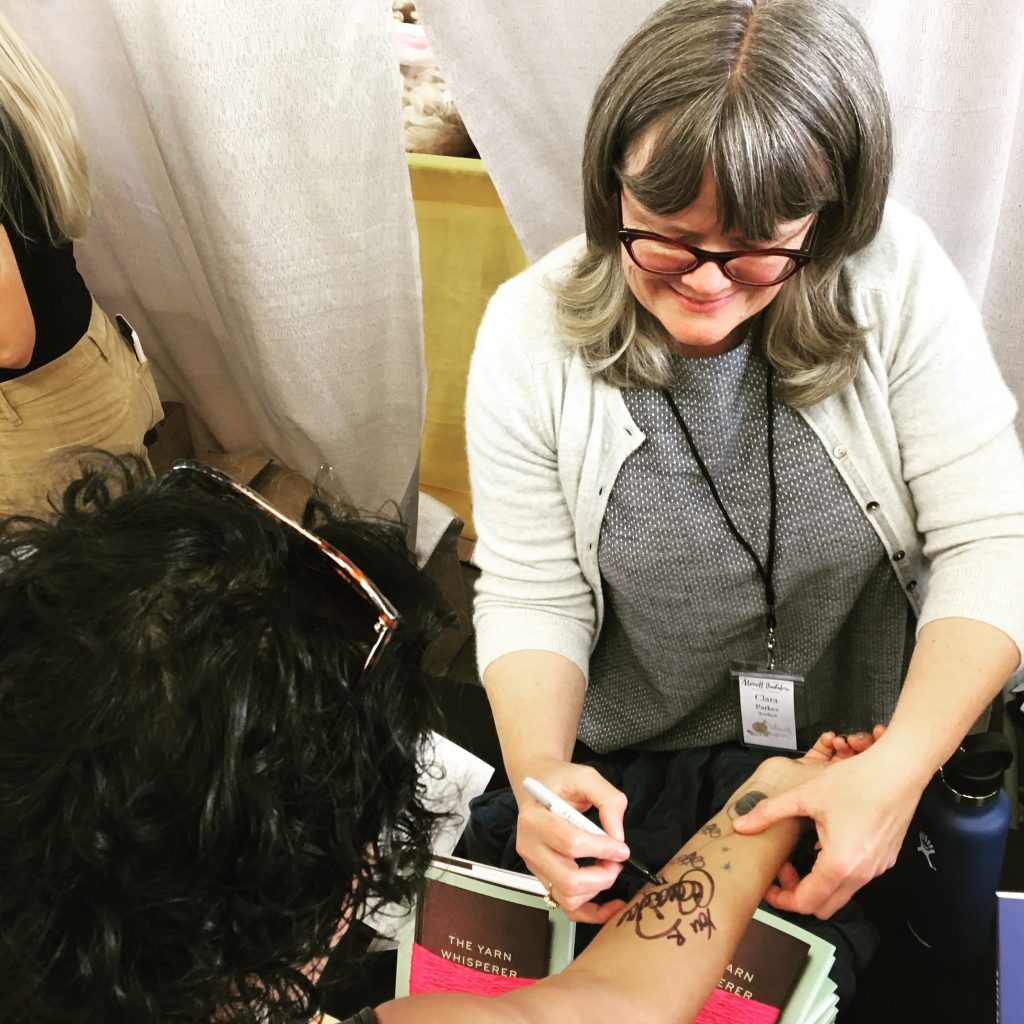 Sunday was much less crowded and we were able to see lots of the cute creatures who are vital to making the wonderful yarn we love to work with!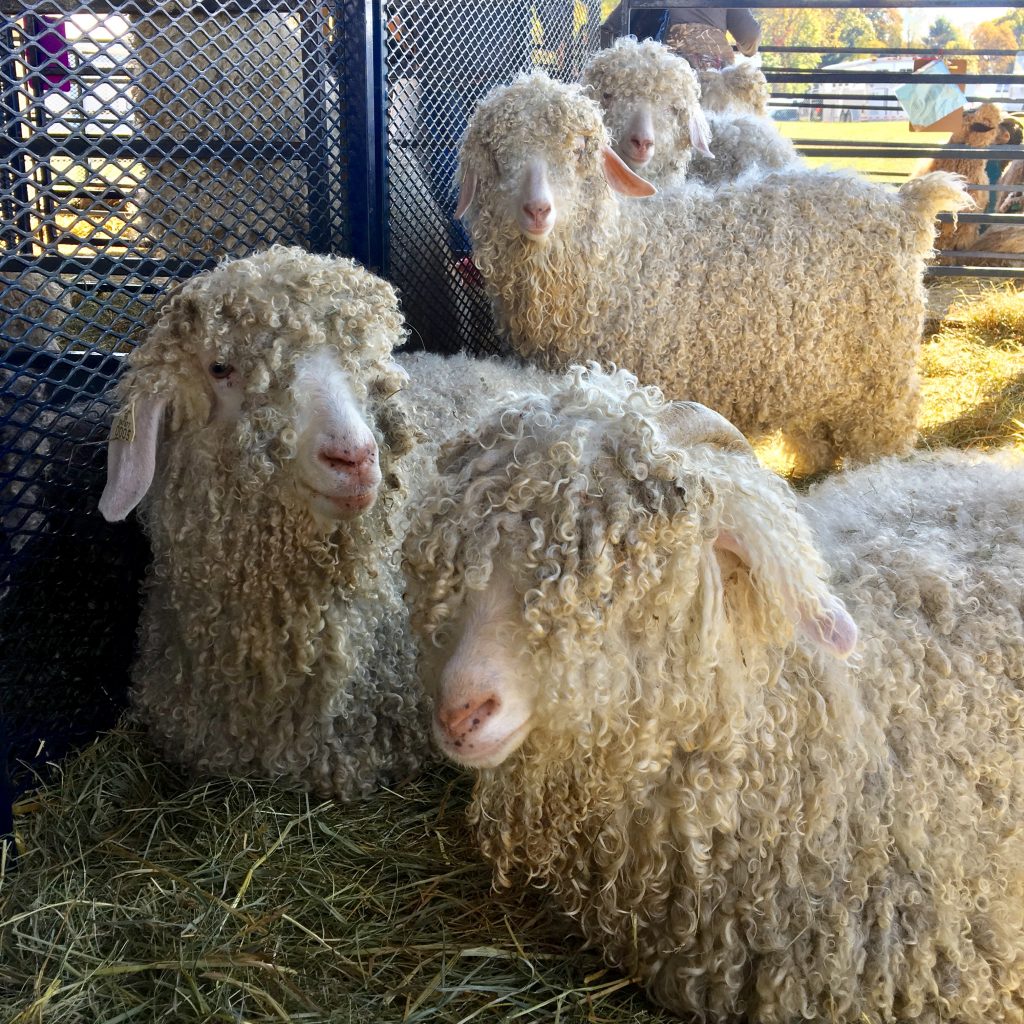 Aren't they adorable!!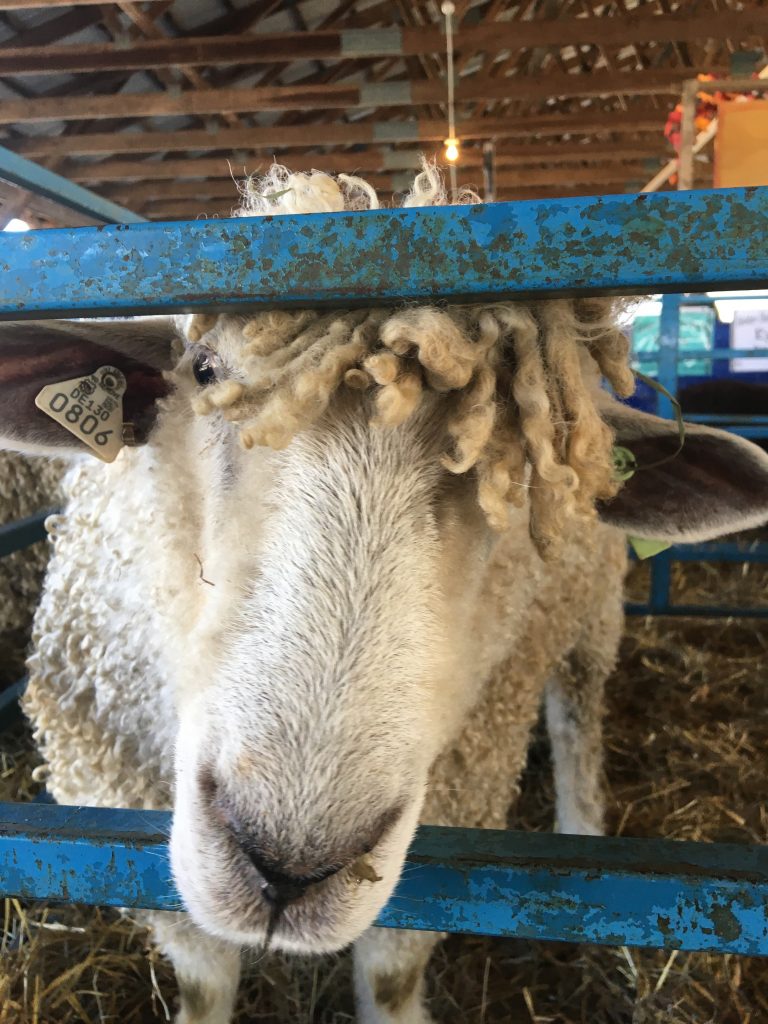 The whole weekend was filled with animal friends including a little feathered friend that was hanging out near our rental house. This wild turkey was poking around on the deck of our house – literally! He wanted to come in the sliding glass door and hang out with us inside but we were not letting him in!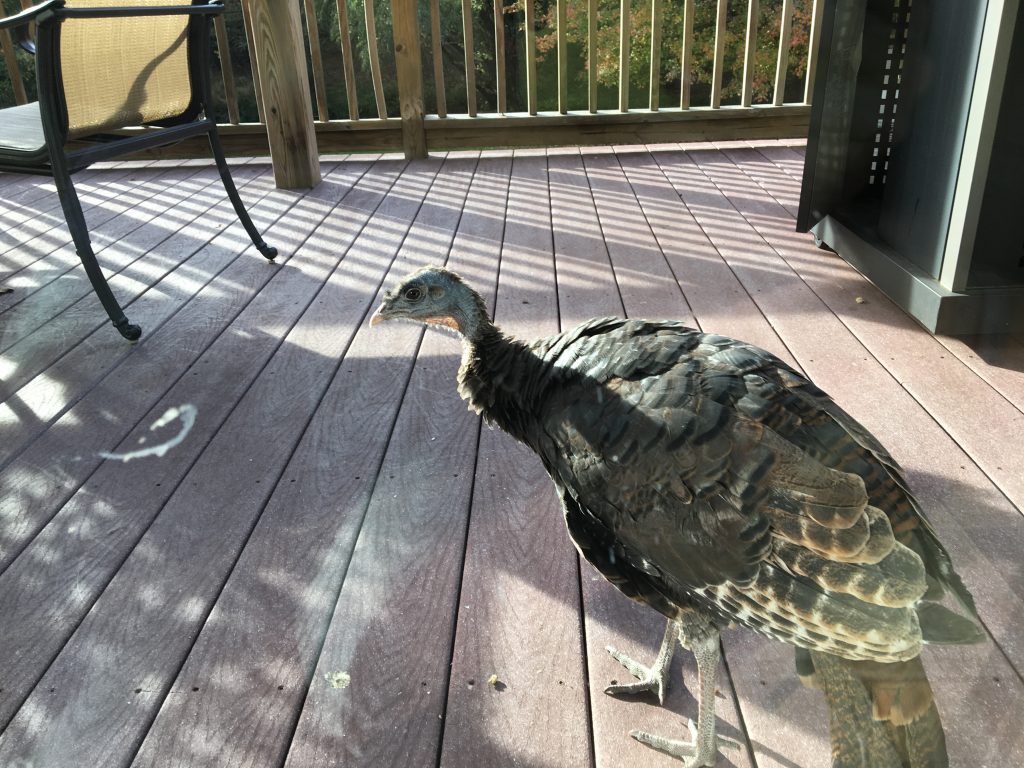 We had a blast and hope you have enjoyed this little taste of what we experienced! Hopefully you will be seeing the fruits of this trip in some amazing Indie Dyer Trunk Shows coming in 2018. If you can get to New York to attend this festival – Do It! You will have a blast! And you might do some silly and crazy things!