For the month of November, our Indie-Dyer Showcase features the work of Kim Russo of Kim Dyes Yarn, a one woman show based in Virginia turning out beautiful colors on wonderful bases! The four bases include Sugar Cookies Sock, Filo Sock, Rye Sock, and Shortbread DK. She is crazy about color and has sent us a wide array of colors – 30 in all – which showcase her great work and these beautiful yarn bases.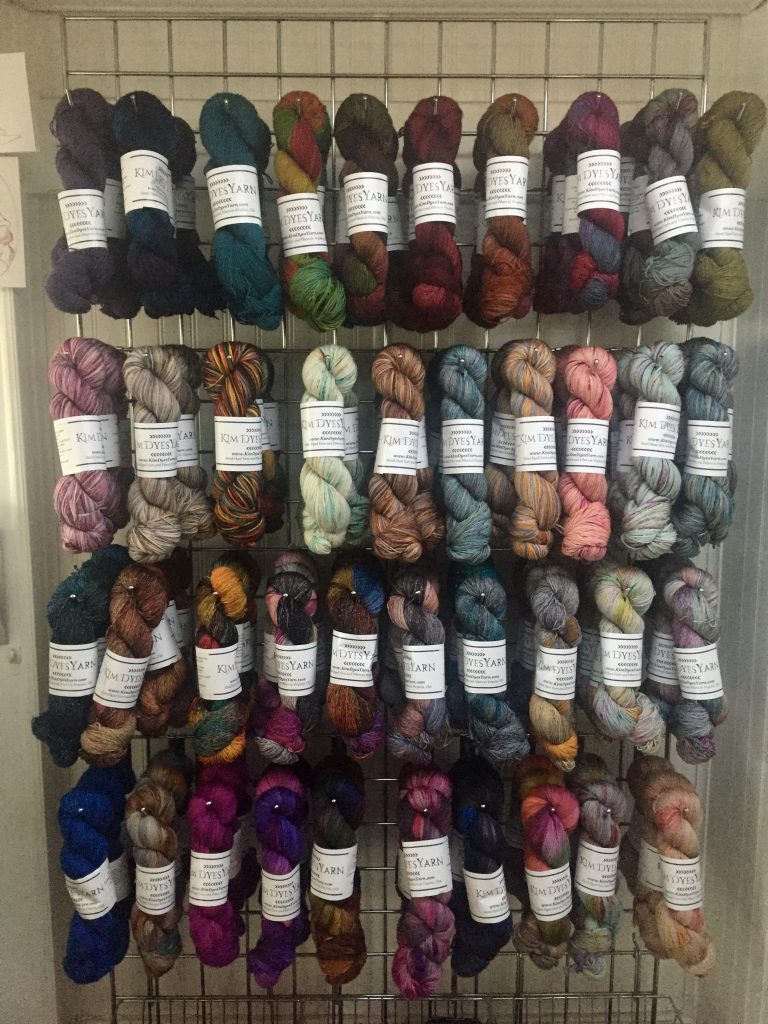 Kim really kick started Kim Dyes Yarn in 2010 when she and her family moved from Illinois to Virginia and she quit her full time job to focus on yarn dyeing full time. She wanted to give it all of her attention and focus and see where it could go. Kim is a DIYer (like many of us) and when she had difficulty finding the yarn she really wanted in the colors she really needed, she taught herself how to dye yarn and the obsession began from there.
Her color inspiration come from nature or other visual cues like fashion or artwork. Mostly, color combinations come to her in my mind's eye and she does her best to create what she sees on fiber. It's not unusual for her to dream about colors as well. Just look at what she has sent to us!
Rye Sock is another beautiful yarn that includes Yak fiber – we love Yak! It is a soft and smooth fingering weight yarn. Yak fibers start out as gray which gives the yarn a deeper shade. It is just about beautiful and Kim sent us lots of wonderful fall colors to choose from! Each skein has 438 yards of 80% superwash merino, 20% yak and 10% nylon and it costs $28.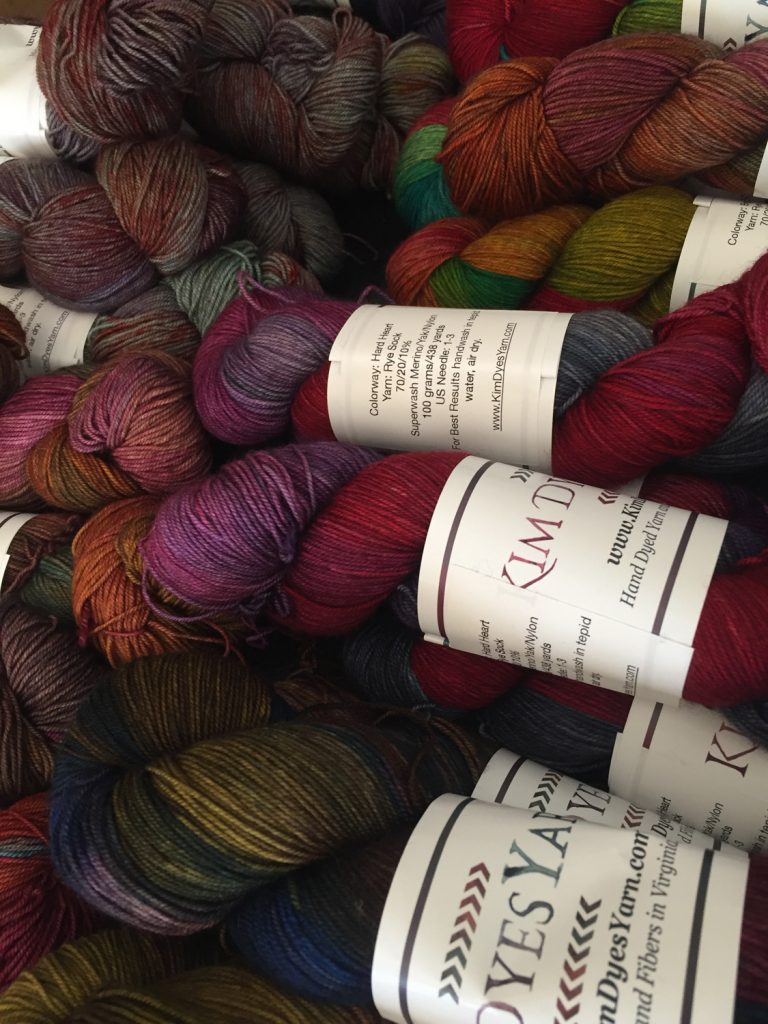 Filo Sock is a wonderful MCN blend. It feels great and wears like iron! With each skein you will get 378 yards of 80% superwash merino, 10% cashmere, and 10% nylon. Perfect for socks or just about anything. The cost per skein is $30.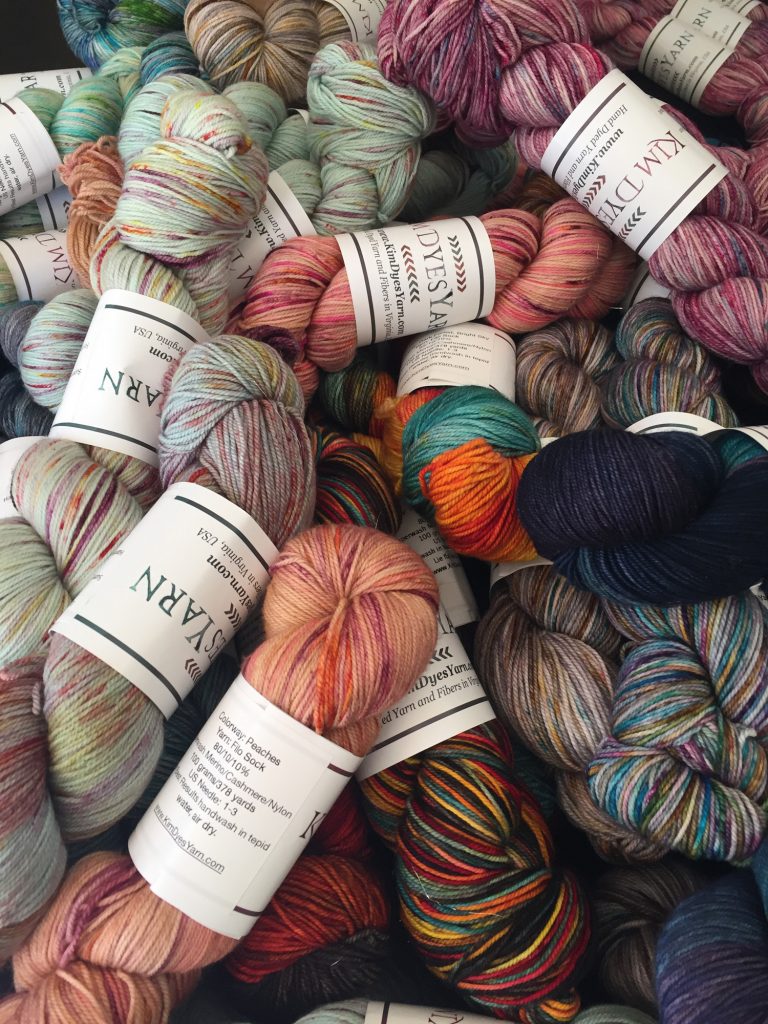 Sugar Cookies Sock is a soft and springy sock yarn with a bit of sparkle interwoven. Each skein includes 409 yards of 92% superwash merino and 8% lurex. This yarn is perfect for those pieces you want to make with just a little bit of bling. Each skein costs $26.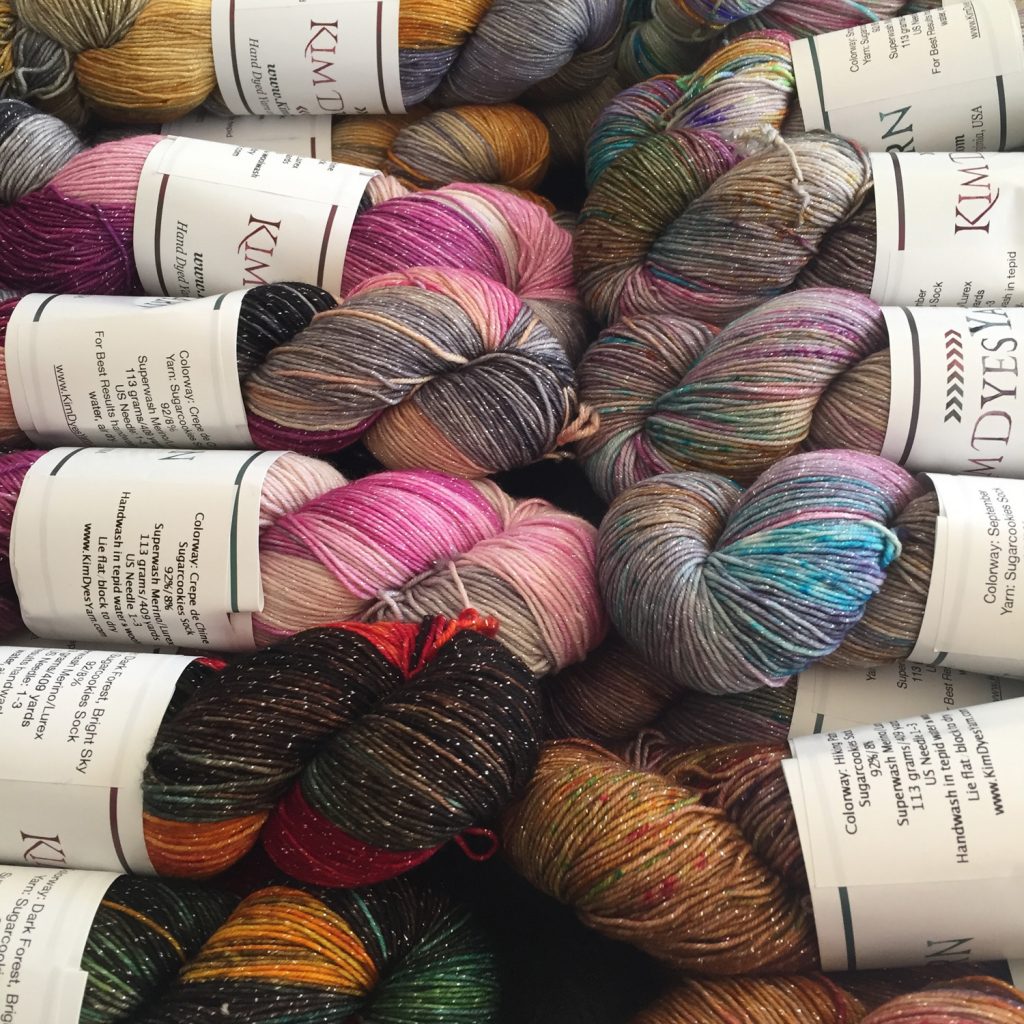 Shortbread DK is a lovely wool yarn with the shine of silk and a lovely bounce to it. It is round and perfect for cables. The Polwarth wool has a longer fiber staple which helps your finished object to maintain its shape and resist signs of wear. The skeins have 331 yarns of Polwarth Wool and 15% silk and cost $28.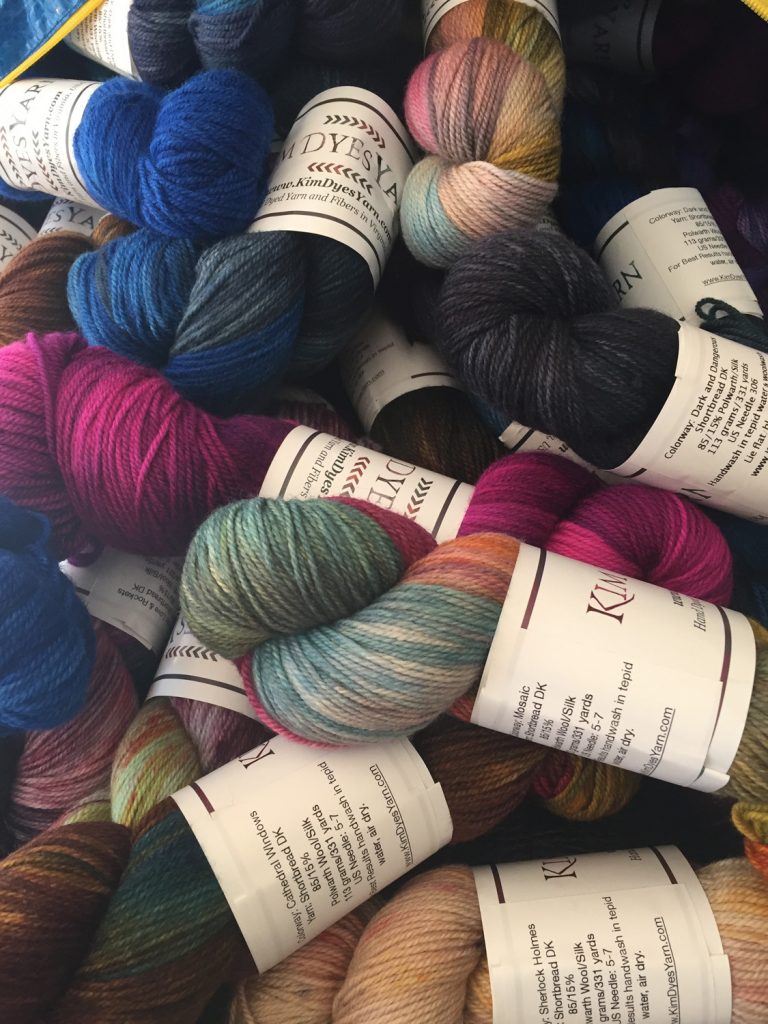 You won't want to miss out on the chance to see, squish and buy these beautiful skeins! Be sure to come find the truck during November at one of our fun planned events! See you soon!