The Yarnover Truck is so happy to have completed our first and very successful visit to Stitches West in Santa Clara.  We had the opportunity to see many old friends and make lots of new ones.
We had over 500 people make purchases with us and at least 4 times that many people took the opportunity to walk through and see just how beautiful our "Debbie" really is.  Everyone fell in love with all the beautiful shawls we had from our friend the Fickle Knitter, including "Big Debbie"!  Plus, the amazing WALL of BAAH in our booth that featured all three bases that Baah Yarns has in all of their colors.  It was a sight to see!
The weekend was just incredible overall but here are just a few of our favorite moments!
1.       Getting interviewed by Benjamin Lavishay on "Fiber Hooligans" the Monday before the show
2.       Being able to drive the truck on and off the showroom floor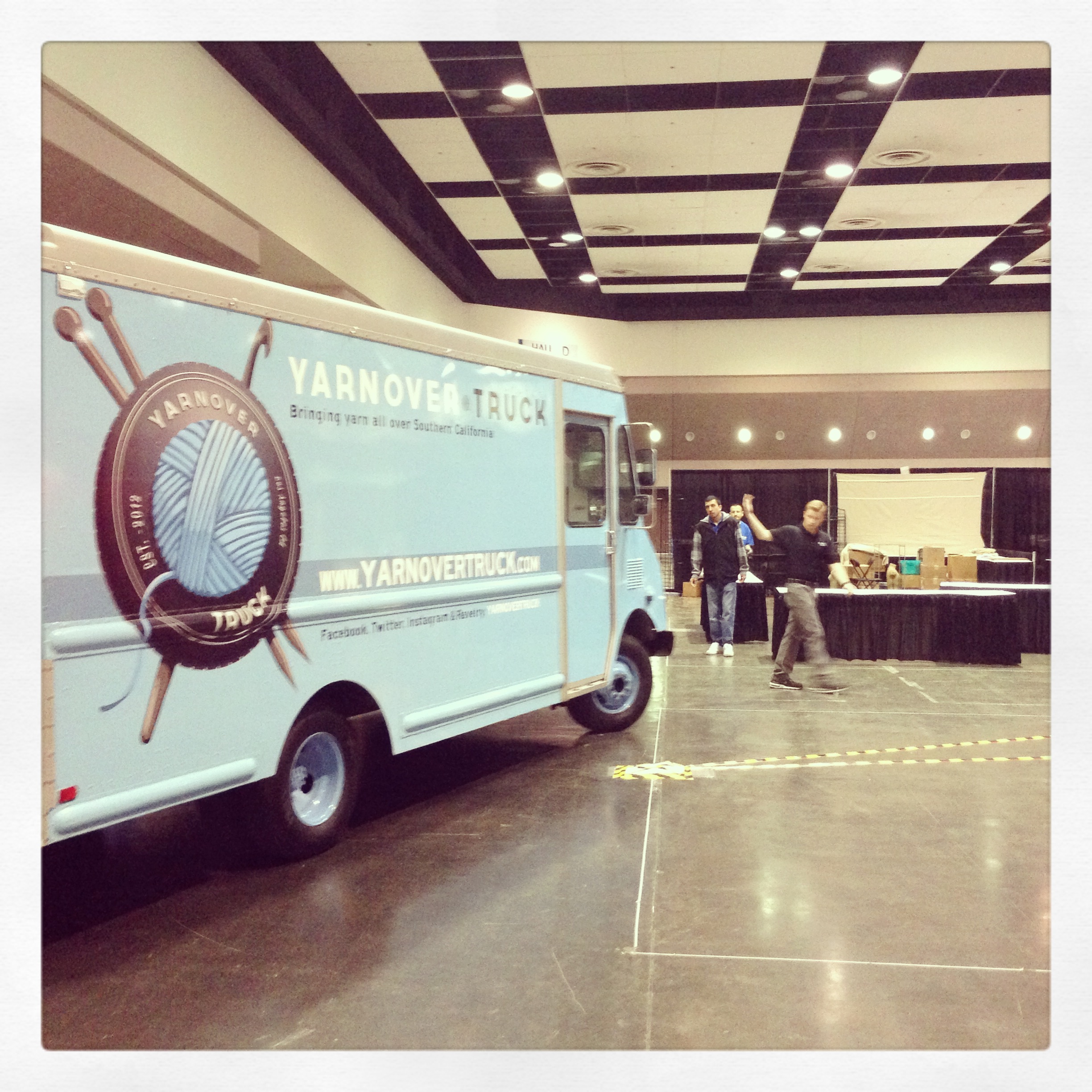 Driving on to the floor
Heading out!
3.       The Wall of Baah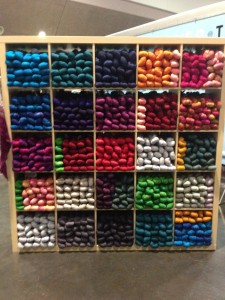 So many beautiful colors!
4.       This amazing drawing given to us by Dick McIlvaine.  He drew this while his lovely wife was out and about shopping the event.  We just LOVE this!!
5.      Launch of our new exclusive pattern from the Fickle Knitter – the Big Debbie Shawl!
6. All the lovely requests to bring the truck to a bunch of new places!!
Since we had such a wonderful time we are definitely planning to be back in 2014!  Plans are already beginning to take shape and we can't wait to share them with all of you!