The Yarnover Truck is excited to be a part of Amy Herzog's CustomFit Sweater Program and to be selling her custom designed patterns. This program helps you make a sweater that is the correct size for you! It takes your choices, your body, and your hand-knit fabric and produces a pattern perfectly suited to you.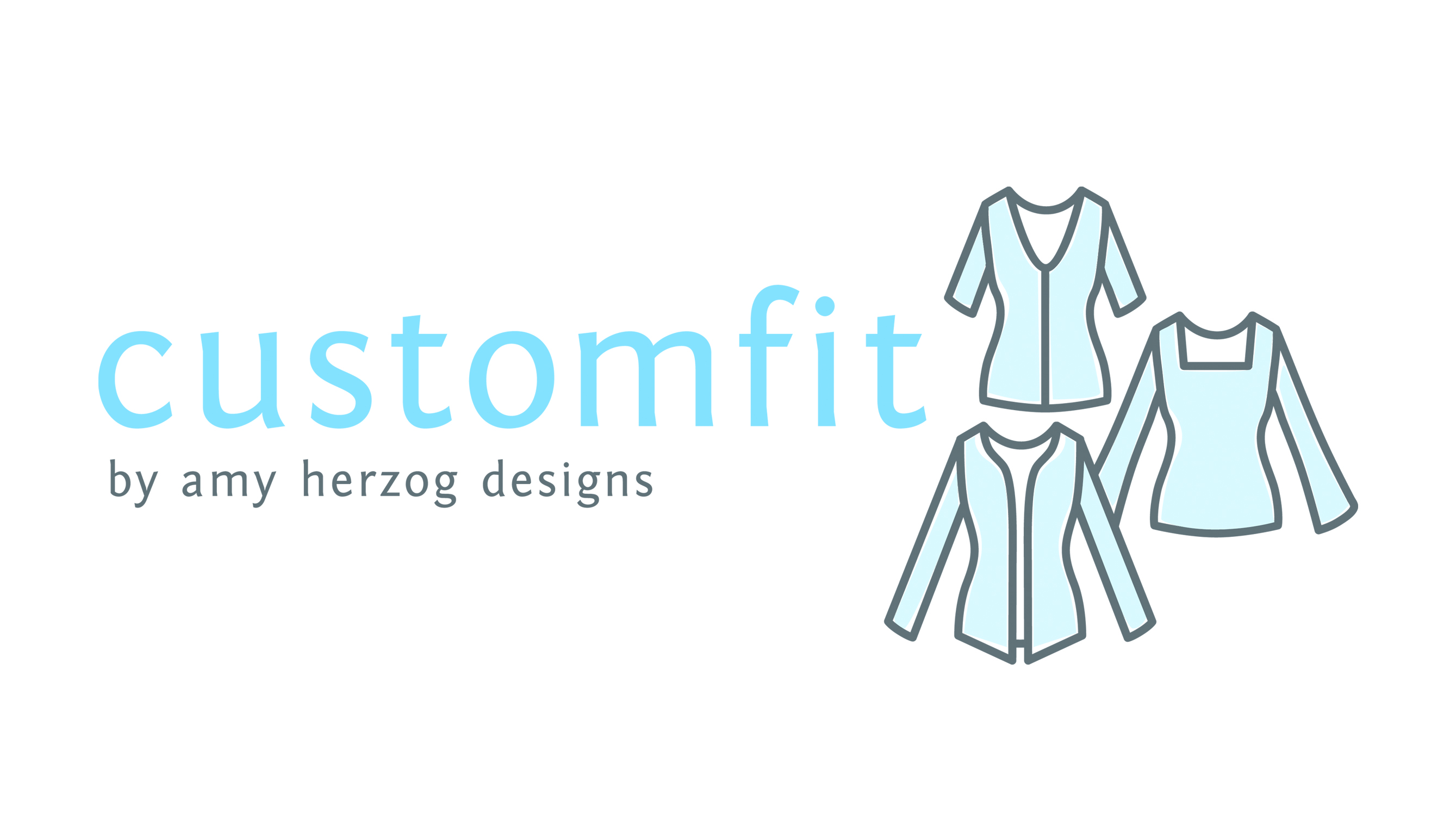 The Yarnover Truck is here to help you by taking your body measurements, showing you how to swatch and what to look for in sweater fabric and helping you pick the right elements to make a sweater you will love. And of course, to help you pick out the perfect yarn for your project!!
Here is how the process will work. Stop by the truck for a Measurement Session. The CustomFit system needs 22 different body measurements to create the pattern that is perfect for you. Both Barbra & Maridee have already had their measurements taken and are ready to help take yours. It will just take a few minutes. We are charging $20 for the measurement session but if you buy the yarn for your CustomFit sweater from the Yarnover Truck, we will give you a $20 credit towards that yarn purchase. You always have the option of doing your own measurements and just bringing them with you when you come to us. If you want to go this route, just let us know and we will give you the list of measurements the program needs.
At the end of your measurement session, you will pick your sweater design. The CustomFit program has several simple and classic designs which are a great place to start but then you can get really creative and do just about anything. The program gives you a bunch of different things to pick from: Choose either a cardigan or a pullover; add sleeves or not; pick from four different neck lines, four different sleeve lengths and four different hem lengths. Create the sweater that you have always wanted that will fit you!
Next you need to create your sweater fabric by choosing your yarn and creating your swatches. We have lots of amazing yarns that will be perfect to use for your sweater. Use your $20 credit to buy your yarns from us and then start making swatches. We know that many people don't love to swatch but doing it for a CustomFit sweater is different. Your goal in making a swatch is to find the perfect fabric for your sweater, not to try and match someone else's gauge. Swatching this way can almost be fun!! Your CustomFit Sweater pattern will be created to match YOUR gauge!
The final step in this pattern process is to get us your gauge information. You can either bring in your swatches and have us help you pick the best one or just email us the gauge information from the swatch fabric you like best. With this final bit of information, your pattern will be created and we will email you the PDF so you can get started.
Please stop by soon to take advantage of this great program!  Check out some of the amazing sweaters others have created here.