The 2nd annual San Diego Yarn Crawl is here! This great event will take place Thursday, September 18th through Sunday, September 21st. Join us and 9 other yarn stores and 2 alpaca farms for a fun-filled yarn adventure through San Diego County.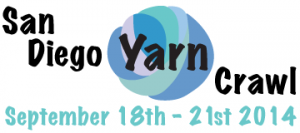 For this year's crawl, we have a lot of fun things happening on the truck including trunk shows, free patterns and special guests but the most exciting is the launch of our newest exclusive color – CALIFORNIA LOVE! The San Diego Yarn Crawl will be the first time that this amazing color will be available for purchase from the truck!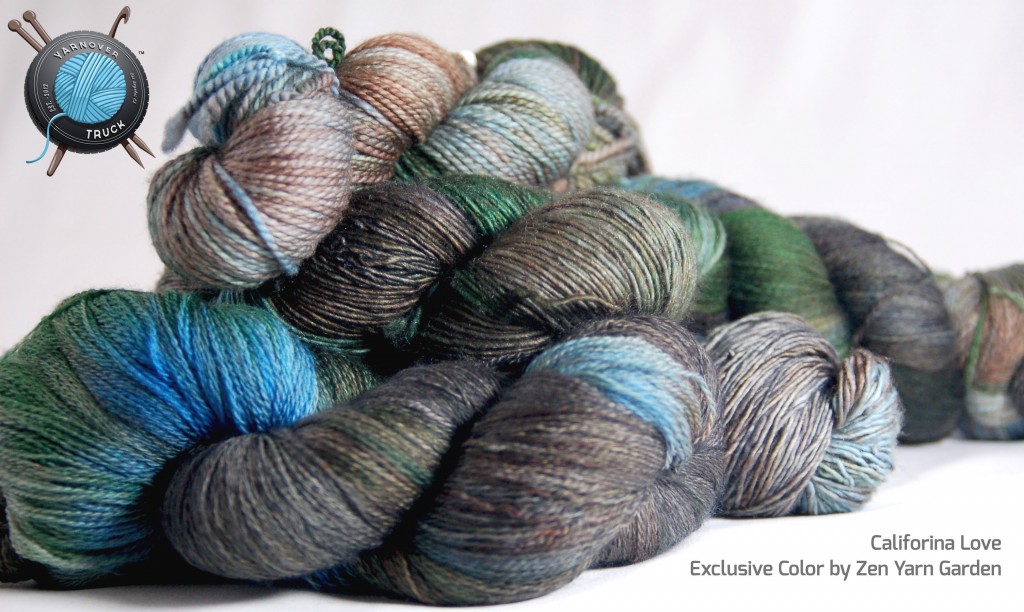 We will feature pattern trunk shows with two amazing designers; Knitwear designer Anthony Casalena of a.casalena_crafted and Crochet Designer Lindsey Stephens of Poetry In Yarn. The trunk shows include 6 different pieces from Anthony and 10 pieces from Lindsey.
Plus, both of these designers have also created new pieces using California Love: "Fairy Ring Road" from Lindsey and "Bella Vista" from Anthony. We will have samples of both for you to see and feel.   As an added bonus, Anthony will be with us on the truck on Sunday during the crawl so please be sure to stop by and say "Hello"!  Anthony will be giving away his first version of BellaVista, the version he knit while designing the shawl, during the Yarn Crawl! Visit the Truck to leave your name in the drawing – Sunday Anthony will pull the winner. (Do not need to be present to win!)
Our FREE patterns for the crawl are hats knitted and crocheted using another of our favorite yarns: Ewe Ewe's Wooly Worsted. Heather Walpole, from Ewe Ewe, will be hanging with us on Friday to show off both of her yarn lines: Wooly Worsted and her newest line "Ewe So Sporty". We love it when she comes to visit and we know it will be a great day! Be sure to grab your pattern when you visit us plus all Wooly Worsted yarn will be 10% off during the crawl.
Of course no Yarn Crawl is complete without prizes! We love prizes and have a stockpile of goodies to giveaway. Each person who makes a purchase will get to draw for a prize… who knows what you may win! We will have additional passports printed out if you forget to bring your along and of course we will have Yarn Crawl bags for sale. Bags cost $10 plus tax but come early because supplies are limited.
Our favorite part of the Yarn Crawl though is hanging out with some of our favorite stores. There is always something special about having 2 stores in 1 location, it automatically feels like a party!
Here are the local stores in San Diego County where you will find us during the crawl:
Thursday – Yarn & Thread Expressions
Friday & Saturday – Needlecraft Cottage
Sunday – Common Threads
We look forward to seeing many friendly faces during the crawl, as well as, introducing our girl Debbie to first time visitors! See you all soon!