2015 is going to be full of new adventures with the gals from the Yarnover Truck. The first one is something we are super excited about – Weekly Stitch Nights on Wednesdays!
We really enjoy getting to see so many of our customers who follow us and who continue to find us in many of our different locations to support the Yarnover Truck. We thought it would be great fun to create a Stitch Night, which meets once a week on Wednesday evenings, so we can spend more time with you all. These events will be an opportunity for you, our wonderful customers, to come and hang out with the Yarnover Truck Gals, ask questions, show off finished pieces and work on your own current projects while socializing with us and our other wonderful customers.
The territory we visit covers a rather large area so in order to have as many different people as possible participate in these fun nights we are holding them in different regions of So Cal each week. We have chosen three locations that we will visit each month. Here are the confirmed locations:
1st Wednesday of every month – Mac Leod's Brewery in Van Nuys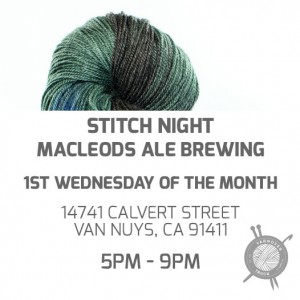 Mac Leod's Brewing Co. focuses on Traditional British Ales brewed fresh in Van Nyes. While there is no food served at the brewery, there are often Food trucks and plenty of take out menus to choose from. There is plenty of street parking as well. We love hanging out at this super friendly brewery and hope you will too!
2nd Wednesday of every month – Packing House in Anaheim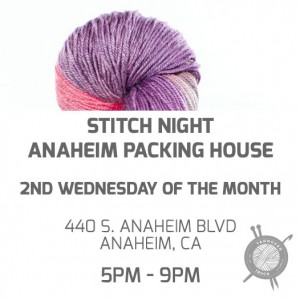 The Packing House is an amazing location that we are thrilled to be partnering with. The food and drink options are endless and we can't wait to try them all. There are multiple parking options, make sure to check out the map. This location is going to be a blast and filled with fun – you won't want to miss it!
3rd Wednesday of every month –Wolf Creek Brewery in Valencia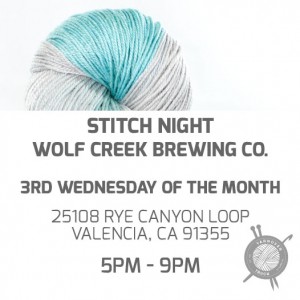 Yummy beer and a relaxing deck make Wolf Creek Brewery a great way to spend a lazy Wednesday evening. Their beers are super tasty and awarding winning. They don't have food bring your own picnic, or work with your friends and do a potluck! There is ample parking as well. Please note that Iphone directions to this location will take you to Walmart – make sure to use Yahoo or Google maps instead. Wednesday nights here will make the rest of the week much easier to handle!
For the 4th Wednesday, and in some months, 5th Wednesday will explore new and different spots each month. We are currently looking at possibilities in Inglewood, Riverside County, the Lancaster area and others spots as well. We will be sure to have them locked as soon as possible and give you advance notice so you can plan your nights to join us!
Our first 4th Wednesday will take place at Three Weavers Brewing Co. in Inglewood! This woman owned brewery just opened up and we are thrilled to be partnering with another small business run by women! There is plenty of parking and while they don't offer food there are multiple options just across the street.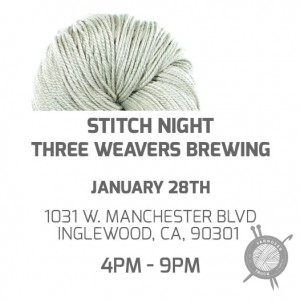 Here are a few of our FAQ about our new Stitch Nights:
Does it cost anything?  Nope! Just come hang out. But we would love it if you supported the business hosting us for the evening!
Can I bring a project that isn't in yarn you sell?  Of course! We love seeing all the projects you are working on… but of course the ones in our yarns are our favorites 🙂
Can I bring a crochet project or is this just for knitting? As always we love both knitting AND crochet!
What about weaving, spinning or other needlearts? Any projects work for us we just want to hang out with our awesome customers… bring whatever projects make you happy.
Can some one help me with a issue with my project?  We would love to help!
Along with your current work in progress please bring along one of our finished projects! Let us "ooh and ahh" over your latest work. We LOVE seeing all the beautiful work you do.
The truck will be open from 5pm until 9pm each Wednesday. We really hope to have the chance to see and hang out with as many of you as possible! See you soon!!